5 Ways to Save Time and Prioritize Tasks in the Workplace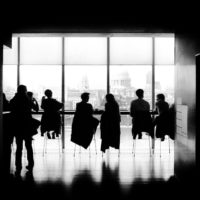 In business, time is money, but there never seems to be enough of it. If you're like most HR departments, you have enough backing up on your to-do list without being dragged off to meetings or swamped with emails. You're constantly trying to satisfy everyone. The best way to focus your efforts is to prioritize. Here are some tips on tackling the important issues and saving yourself time in the process.
1. Critical Issues First
When your tasks start piling up, you can sum up new requests simply. Ask yourself, is it critical, or merely important? If it's neither, it doesn't matter for the moment. If the task is critical, then it must be addressed ASAP. If it's non-critical but important, pencil it in and get to it when you can. Note each task as critical or important as you add it to your list, but don't touch any important task until the critical ones are completed. It's one thing if your CEO tells you a task is critical, but some people habitually mark tasks as "urgent" to promote their own concerns. Ask yourself if that's really the case. If the task isn't part of your job description, or essential to the company right now, it isn't critical at all.
2. Manage Emails
Don't let reading and responding to emails take up a large part of your day. It's a constant distraction as new emails come in. If you're struggling to keep up with your emails, you won't get much work done. Instead, schedule yourself 15 to 20 minutes two or three times a day, particularly first thing in the morning and at the end of the day, to prioritize your emails. Open and scan only the ones that might be important. The others can wait until you have more free time. For these, set up folders so you can quickly sort them by sender or subject into the appropriate folder.
3. Prepare For Tomorrow
One of the best ways to save time is to take a few minutes before going home for the night to consider everything that's come across you desk that day. For those that need to be addressed, or any previous tasks that still aren't finished, block out time on tomorrow's schedule, including any meetings you can't avoid. Try to avoid multi-tasking. Organize your workload realistically into an 8-hour day. Note any relevant questions or enquiries. This way you'll have a clear plan of action as soon as you walk in the door each day.
4. Organize and Automate
The right software can make a big difference in your productivity. If you perform a daily chore that might be automated, find the program to do it. There may already be software designed for your needs. Today's HR departments, for instance, can utilize HR information systems created to streamline duties such as payroll, benefits management, generating reports, and much more to allow time for handling human interactions and other duties.
5. Categorize and Rank
To better manage all your obligations and requests, come up with your own system for categorizing and ranking them according to your established priorities, deadlines, and availability of resources. Make quick estimates based on your experience of how many hours each task will take your team to complete. Then sort these tasks by priority in a spreadsheet or within a scheduling app. You'll be able to see at a glance what your workload is for days ahead.
It seems a bit counterintuitive, but frequently planning and prioritizing will actually save you time. Brushing aside the trivial may ruffle some feathers, but it will also make you more productive in what matters.
The following two tabs change content below.
Tresha D. Moreland, MBA, MS, FACHE, SPHR, SSBBP, founder of HR C-Suite, is an HR thought leader in Human Resource Strategic Management. She has held key human resource leadership roles for over 20 years in multiple industries most recently a senior vice president in the healthcare industry. Tresha is the founder and publisher of HR C-Suite (www.hrcsuite.com). HR C-Suite is a game changer results-based HR strategy website. It is a first-of-it's-kind site that organizes HR strategy based on desired business result. She has developed a business philosophy of integrating human resources with business strategy, thus creating a hybrid HR leadership approach. This approach enables the leveraging human resources to achieve business results.
Latest posts by Tresha Moreland (see all)
Donate To Help Others
Donate to Doctors Without Borders
Check This Offer Out