How to Help your Employees Prevent Burnout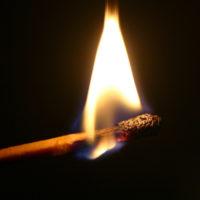 Christmas, New Year's, winter holidays and time off work… With all the excitement of the season, many people still feel overwhelmed and stressed, frantically trying to finish their tasks before we all move into 2017. What's the primary cause of this stress?
The answer is burnout, a state of mental exhaustion, stress, and fatigue experienced by an employee. This is usually caused by unreasonable workload over a long period of time combined with the lack of positive feedback.
Burnout occurs on every level, in every industry. It can happen even to the brightest, most energetic and dedicated employees, it can affect even those who are genuinely passionate about their job. And it is much more than just a personal problem of your employees – burnout has its price for the company.
The real cost of burnout
The effects of burnout take a toll on businesses that fail to keep their workers happy and dedicated. Their decreased ability to perform can have a price of sick leaves, missed deadlines, skipped days without any notice, or even a letter of resignation on your desk.
That's right – burnout is one of the major reasons for an increased turnover. 4 out of 10 employees acknowledge that burnout is the main reason for them to search for a new job.
What are the signs of burnout?
Burnout doesn't happen overnight and the warning signs can at first be subtle, so you need to pay the closest attention to your employees' well-being all the time. The red flags which require immediate actions include:
noticeable physical or emotional exhaustion;
impatience, pessimism, irritability;
decreased productivity;
lack of enthusiasm;
frequent illness;
cases of unexcused absence or lateness to work.
How to prevent burnout in your company?
Given the costs of burnout, helping people feel positive about their workplace in the first place is a wiser approach than fighting the consequences of their mental exhaustion later.
To prevent the occurrence of burnouts, you will want to make sure that your employees:
Get positive feedback on an ongoing basis
Individual recognition is essential to preventing burnout. Make sure that there is clear communication between an employee and their direct supervisor. Often the lack of communication makes employees doubt their competence or value of their work. Even the most diligent people tend to lose their enthusiasm when they don't feel acknowledged.
If the front office is happy with employee's performance, it needs to be mentioned. If there are any concerns, they should be delivered in a friendly and constructive way, so that the person is motivated to work on the problem instead of loathing the job and being afraid to get fired.
Respectful treatment at all levels is a necessary component of avoiding burnouts in the company. 67% of all employees rated respectful treatment as a very important factor which defines their job satisfaction, as shown by SHRM Employee Job Satisfaction Survey. Respectful treatment turned out to be a more important contributor to job satisfaction than the salary, according to the survey.
Have a true leader, not just a boss
Bad management practices – delayed decisions, emotional expansiveness, failing to provide constructive feedback – create an atmosphere of constant anxiety among employees. On the other hand, an engaged and attentive boss who provides consistent feedback keeps people dedicated and energized. An increased engagement reduces the risk of burnout during the periods of hard, intensive, or simply not very rewarding work.
Poor communication about rest-related matters can make your employees feel afraid of taking much needed time off. They may be worried that taking a vacation would make them look bad in the eyes of their management. Another concern could be that they will come back from their vacation to an enormous amount of work which has piled up while they were away.
Have a healthy work-life balance
The most likely reason for the burnout to happen is an unreasonable workload. According to the American Institute of Stress, this factor is a major cause of workplace stress, responsible for as much as 46% of all job stress experienced by employees in the US.
Simply sending your employees off on vacation won't help them to deal with burnout if there is no change in their work environment and workload once they return. Reshape their work life by reducing overtimes whenever possible and making sure they don't need to stay in touch 24/7 (for resolving urgent issues in their areas of responsibility). Occasional digital detox is a must for avoiding frustrations. The Huffington Post recommends to consider a rotating "on-call" schedule if the organization needs people to be reachable at all hours.
We hope that this article provided some useful insights on staying mindful of workplace burnout and taking measures at both individual and organizational levels to prevent it.
It's difficult to calculate exactly how much a company loses – be it in terms of money, lost productivity or missed opportunities – when its workers suffer from exhaustion, demotivation, and disengagement. But there is no doubt that creating a healthier work environment will have a positive impact on each of your employees personally and your company as a whole.
The following two tabs change content below.
Tresha D. Moreland, MBA, MS, FACHE, SPHR, SSBBP, founder of HR C-Suite, is an HR thought leader in Human Resource Strategic Management. She has held key human resource leadership roles for over 20 years in multiple industries most recently a senior vice president in the healthcare industry. Tresha is the founder and publisher of HR C-Suite (www.hrcsuite.com). HR C-Suite is a game changer results-based HR strategy website. It is a first-of-it's-kind site that organizes HR strategy based on desired business result. She has developed a business philosophy of integrating human resources with business strategy, thus creating a hybrid HR leadership approach. This approach enables the leveraging human resources to achieve business results.
Latest posts by Tresha Moreland (see all)
Donate To Help Others
Donate to Doctors Without Borders
Check This Offer Out