Post Millennial Talent: Reclaim the Future Now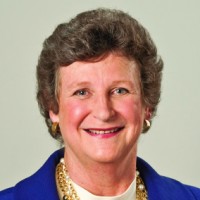 Get a FREE chapter from a fresh HR thought leadership book being developed "HR DIRECTIONS: HR leading

lights on what you should know right now about leadership, engagement, technology, and growing your own world class HR career." HR DIRECTIONS is a collection of 15 to 20 chapters featuring cutting edge thought leadership by top-drawer CHROSs and HR/leadership consultants.
Download this FREE excerpted chapter from HR DIRECTIONS:  Post-Millennial Talent: Steps You Can Take to Reclaim the Future Now by Barbara B. Kamm. Fill out the short form below to have your FREE chapter emailed to your in-box. 
Barbara B. Kamm, is President & CEO of TechCU (Technology Credit Union), a $1.9 billion financial institution that serves the technology ecosystem in the San Francisco Bay Area. She has had a long and accomplished career in financial services, including as Chief Administrative Officer of Silicon Valley Bank and as consultant to entrepreneurs, start-up businesses, and venture capitalists on financial, strategic, and operational issues. Among her consulting clients was New Resource Bank of San Francisco, where she advised the Board through a CEO transition and became a member of their board, chairing the Directors' Loan Committee and sitting on the Audit Committee. She has a BA from Stanford University and an MBA from Thunderbird School of Global Management. She is also a graduate of the Pacific Coast Banking School and Stanford's Directors' College for Venture-Backed Company Directors. Barbara can be reached at bkamm@techcu.com. 
Fill out the simple form below to get access to this FREE chapter.