Tips For Sustaining Peer-To-Peer Recognition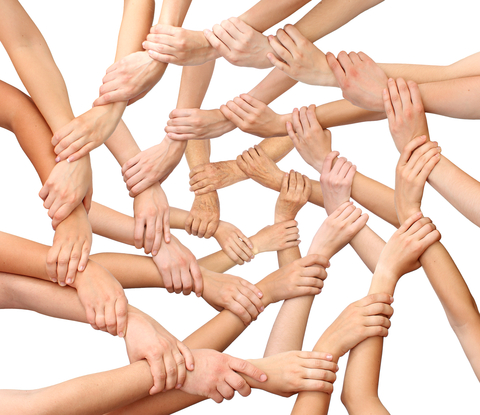 At first glance, recognition programs might seem easy to implement, but, in practice, they can often lead to feelings of resentment or frustration from employees. Instead of fostering a better, more affirming workplace, they may end up producing exactly the opposite effect. Has this been the case in your company culture? If so, you're not alone. Many companies struggle with creating and maintaining any type of peer-to-peer recognition program.
What can you do? How do you build an effective, sustainable peer-to-peer recognition program that works for your business? How can you motivate workers to try recognizing excellence in one another?
To help answer these questions, here's a look at some of the best tips for creating effective peer-to-peer recognition programs that employees can enjoy and participate in for years to come.
Honor participation. A basic principle of rewards programs is that you reward the behavior you want to encourage. Take that belief to heart for your peer-to-peer recognition, too. When you want people to participate in the program, reward them for doing so. Call out the individuals who are nominating peers for awards or the departments where everyone is participating. As you reward those who are taking part in the program, you encourage everyone else to get involved.
Make it democratic and transparent. You want everyone to have the chance to nominate and be nominated for your program to be effective. Be sure to make it easy and anonymous to make nominations.
Make it easy and fast. Nominating a peer should be simple. Likewise, employees should get the sense that rewards will be quick. Try to reward employees as soon as possible after they've done something notable.
Establish reasons for rewards. Make it clear to your team members what behaviors are worthy of rewards. Give examples that everyone can understand.
Put someone in charge. Programs needed facilitators. Put a manager in charge of your recognition program or, better yet, create a recognition panel of employees who are overseen by a manager.
Get personal. A general acknowledgement is good, but a one-on-one acknowledgement is even better. That's because a personal message or meeting tells the recipient that his or her work is being noticed, by a co-worker. When someone reaches a milestone or weighty achievement, affirm that person personally, via phone call, email or visit.
Tailor the rewards. There are unlimited options for rewarding employee behavior. Typically, the most effective rewards will be tailored to the recipient and/or reason for the reward. If someone has been putting in long weekend hours, you might reward him or her with vouchers for a fun activity in the area. When someone meets a new sales goal, creating some sort of public acknowledgement might be just as valuable as a tangible gift. Think about the person and what you're rewarding to make sure your gift works well.
Organize celebrations. Whether you're talking about regular staff appreciation parties or cake in the break room when it's someone's birthday, look for occasions to celebrate in your office culture. This creates a fun, affirming workplace culture where employees feel appreciated and noticed.
Ask for feedback. When you want to know what is or isn't working in your program, the best way to find out is simple: Ask your employees. Survey them to find out what's adding value and what suggestions they might have for improvements. The more involved they are in the strategy and criteria for your rewards program, the more closely it can align with what they desire.
When you're trying to improve your company's peer-to-peer recognition program, the above tips are a great place to start. Keep faithfully practicing these strategies to continue rewarding team members for the long haul.
The following two tabs change content below.
Tresha D. Moreland, MBA, MS, FACHE, SPHR, SSBBP, founder of HR C-Suite, is an HR thought leader in Human Resource Strategic Management. She has held key human resource leadership roles for over 20 years in multiple industries most recently a senior vice president in the healthcare industry. Tresha is the founder and publisher of HR C-Suite (www.hrcsuite.com). HR C-Suite is a game changer results-based HR strategy website. It is a first-of-it's-kind site that organizes HR strategy based on desired business result. She has developed a business philosophy of integrating human resources with business strategy, thus creating a hybrid HR leadership approach. This approach enables the leveraging human resources to achieve business results.
Latest posts by Tresha Moreland (see all)
Donate To Help Others
Donate to Doctors Without Borders
Check This Offer Out