Which Employees Are Exempt from Overtime Pay?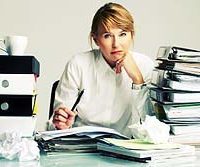 WageAdvocates.com states that The Fair Labor Standards Act (FLSA) protects roughly 135 million workers . Most jobs are governed by the FLSA, but not all. You will see that some jobs are governed by FLSA but are excluded-officially called "exempt"-from FLSA coverage and overtime rules.
As an HR professional, you probably deal with the nuances between these classifications and what it means for allotting overtime for some employees and not others. The divisions, however, are not always clear and often must be considered on a job-by-job basis. Here, we've broken down the different employee classifications and whether or not that employment is included or exempt from overtime according to the FLSA.
Exclusions From FLSA coverage
There are two general types of complete exclusion, those that are specifically excluded in the statute itself, and those that are governed by another federal labor law.
In general, if a job is governed by some other federal labor law, the FLSA does not apply. If you are an HR professional, it certainly helps to have a working knowledge of who is exempt and who is not exempt, based on their employee classification.
Exempt or Nonexempt
Employees governed by the FLSA are either "exempt" or "nonexempt."
Nonexempt employees are entitled to overtime pay.
Exempt employees are not.
Most employees covered by the FLSA are nonexempt.
Some employees covered by the FLSA are exempt.
How Classifications Work
Some jobs are classified as exempt by definition. For others, their exempt or nonexempt status depends on three factors.
How much they are paid
How they are paid
What kind of work they do
An exempt employee typically makes at least $23,600 per year, is paid salary basis, and the duties of their job keep them classified as exempt. These requirements are outlined in the FLSA Regulations, and employees must meet all three criteria to be exempt.
Executive Job Duties
To verify if the job duties the executive employee does are exempt or not, ask:
Does the employee regularly supervise two or more other employees?
Is management their primary duty of the position?
Do they have genuine power over the job status-hiring, firing, promotions, or assignments of other employees?
Supervision of "two employees" requirement may be met with multiple half-time workers, such as four half-time employees that equal two full-time employees.
An employee may qualify as performing executive job duties, even if they perform "regular" job duties as long as they are considered "the boss" for the period of time that they are on the property. Who makes the executive decisions? Then that is an executive employee.
The final requirement is that the employee's normal job duties include making personal recommendations that could affect the company and its employees. If upper management takes that employee's recommendation seriously, then they are considered an executive.
Professional Job Duties
The traditional "learned professions" job duties are exempt. Professionals are the group of employees that demonstrate "advanced knowledge" and whose job requires specialized education and the exercise of discretion and judgment. This includes:
Lawyers, doctors, dentists
Teachers and clergy
Architects
Registered nurses (but not LPNs)
Accountants (but not bookkeepers)
Engineers (who have engineering degrees or the equivalent and perform work of the sort usually performed by licensed professional engineers)
Actuaries
Scientists (but not technicians)
Pharmacists, and other employees who perform work requiring similar to that historically associated with the traditional learned professions.
In many cases, it also covers employees in these kinds of jobs whose work requires invention, imagination, originality or talent; who contribute a unique interpretation or analysis. It commonly gets applied to actors, musicians, composers, writers, cartoonists, and some journalists.
Administrative Job Duties
The most elusive and imprecise of the definitions of exempt job duties is for exempt "administrative" job duties.
The regulatory definition provides that exempt administrative job duties are:
Does the employee regularly do office or non manual work, which is directly related to management or business operations?
Must the employee exercise their independent judgment and discretion about matters of significance?
The administrative exemption is designed to keep the business running, so a useful rule of thumb is to distinguish administrative employees from those involved in production. Administrative employees are there to support the operational or production employees. For example, Computer employees are the prime recipient of this kind of exemption.
Mere clerical work may be administrative, but it is not high-level enough to be administratively exempt. Many clerical workers do in fact exercise some discretion and judgment in their jobs. However, to "count" the discretion must be about matters of considerable importance to the enterprise as a whole.
The following two tabs change content below.
Tim Becker Partner at Minneapolis' Johnson // Becker PLLC, and lead sponsor of
WageAdvocates.com
. He is committed to providing clients effective, aggressive legal representation, and has prosecuted numerous individual FLSA violation claims.
Latest posts by Tim Becker (see all)
Donate To Help Others
Donate to Doctors Without Borders
Check This Offer Out