7 Effective Tips for Managing Outsource Teams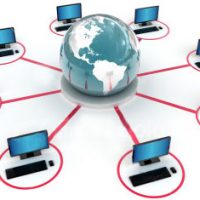 Managing a team and encouraging creative processes is a huge challenge. Your goal is to achieve cohesion among individuals and inspire them to work as a team. When you're dealing with an outsource team, things get even more complex.
Managing outsource teams is no philosophy on its own. When you know how to manage the team in front of you, you'll only need to upgrade those skills a bit further. In the continuation, we'll first provide general team management tips, and then we'll upgrade with 7 effective tips that help you get an outsource team under control.
Universal Team Management Tips
Take the pulse. The easiest way to do that is through a survey. Form the questions to get answers that showcase how the members perceive teamwork, conflicts, and the overall working process. If you don't like surveys, you can simply initiate discussions during meetings, so everyone will express their opinions.
Team-building activities are awesome. A weekend spent on a seminar will have an educational purpose, but it will also help the team members form bonds. Volunteering is another great team-building activity that helps them connect.
It's important to maintain non-work communication within the team. When someone's mother is sick, show your support and ask how she's doing. Pure, human communication plays a critical role in the development of a successful team.
There you go; those were the most universal tips that you can implement in any team management situation. Now, we'll proceed to the specifics.
7 Tips for Outsource Team Management
Invest resources in recruitment
When you're about to create an outsource team, you have a world of talent to explore. LinkedIn is a great place to start. Locate the talent, go through people's portfolios, analyze their skills and think about the way they would fit into your team. Do not send any offers before having a Skype interview. If you feel the vibe, you can invite them for a test drive in your team.
Keep them informed
Make all members of the team aware of all stages of project development. When you're dealing with outsourced workers, clean communication is the key to success. Explain what you expect them to do and ask them for regular updates on the progress.
Micro task management is essential
An in-office team can work under general guidelines in one way or another. They come to the office every day, so they don't have an excuse: they have to work. These people will work from their homes, so you have to make the instructions very, very specific. Translate the goals into specific tasks and organize them in weekly and daily activities.
Build a relationship on trust
Tell your workers everything they need to know about your organization. You want them to love working for your brand. Thus, you'll need to provide incentives in the form of bonuses. If you don't have the budget for that, the least you could do is host virtual training sessions that will upgrade their skills and knowledge. Oh, about the payments: they have to be on time. Always!
Pay them well!
Speaking of payments, they have to be satisfactory. Managers make a common mistake: they think that when someone works from home, they deserve a lower salary. That's not the case if your goal is to attract talent and you want the best work done on a daily basis.
Team-building is important for outsourced teams, too
The team spirit is very important. There is a simple way to help them develop the connection: introduce each member to everyone else in the team. Create a private Facebook group and ask everyone to join. Everyone can share links to motivational, educational, and work-related resources.
Recognize the achievements
Every small accomplishment matters. Show your appreciation for their hard work and recognize all achievements. Bonuses, or even simple 'well done' messages, will keep the outsourced workers motivated.
Do you have your own tips and experience to share? We can't wait to hear about it!
The following two tabs change content below.
Mary Kleim is an experienced digital expert. She is working on promotion professional essay service
AssignmentMasters
. Also, she works as a freelancer for different online projects.
Latest posts by Mary Kleim (see all)
Donate To Help Others
Donate to Doctors Without Borders
Check This Offer Out