How to Convince Skeptical Employees to Adopt Online Training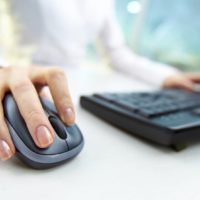 Sooner or later, implementation of technology is a crucial step that every business has to take. It makes the employees productive, motivated and equipped to perform tasks that were practically unimaginable only a decade ago. In theory, it is obvious that the process should be easy, yet, there are plenty of difficulties business owners encounter every day.
For example, e-learning is one of such practice that can significantly help you move your business forward. But, some of the employees might be skeptical about the whole process. However, with the right approach, there are steps you can take to make the whole adoption of online learning a much smoother experience.
Choose the right software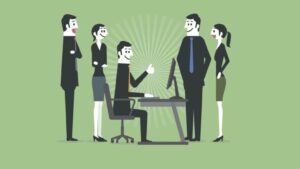 It starts with picking the right tool. The primary reason is user-friendliness. You, the business owner, should not go for a software that isn't easy to use and requires thorough training. This will not only waste time, but it will also demotivate your workforce, make them feel demotivated to use the elearning tool you are planning to implement.
Pick an e-learning software tool that is actually going to be easy to use, without any necessary need for specialized training. The whole process of adopting online learning is going to be made much easier from the start.
Showcase the business side
It is likely that employees in your company want to give all they've got to keep the business afloat. After all, they are making a living from it. Therefore, if you are experiencing problems with e-learning adoption speed, it is a good idea to explain the benefits.
This will help employees take a look at the other side of the story. Taking this step will make it clear to your employees how much the business is going to benefit from online training. What are the financial benefits directly related to them? What is online learning going to mean for the whole team? Why is it good for them to start adopting online courses immediately?
Answering all these questions and presenting all of the information will motivate them. You are less likely to experience any skepticism in the whole process.
What's in it for them?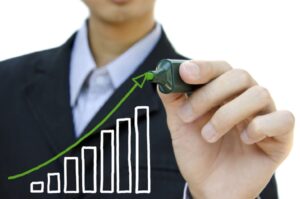 Besides presenting the benefits for the whole team, you should also talk about the benefits every individual is going to receive.
Skeptical employees need to understand that the modern business world is continuously evolving and that adopting new approaches and constantly improving is, in fact, necessary. The whole process is going to turn them into skilled employees, which will put them in a better position on the market.
Once they understand this, they are going to feel much more motivated to learn, as they will be the ones benefiting the most in the whole process.
Smart implementation
Approaching the implementation process in a smart way is necessary. No matter what type of business you are in, there are always going to be those who are open to new software tools, as they are more tech-savvy.
On the other hand, there are also always going to be those who are afraid of any new software, as they are less skilled with tech gadgets.
Therefore, the implementation should slowly start with departments that are eager to adopt online learning. Taking this step is going to create a positive atmosphere in the company, and it is going to create curiosity. Once all of the people see that online training is nothing to be afraid of, they are going to be much more friendly towards adopting it themselves.
Highlight positive results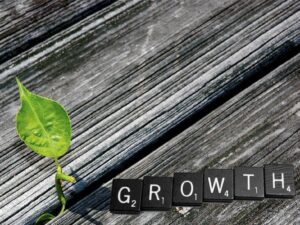 Talking about benefits does not mean that skepticism is going to disappear. However, once the benefit is experienced, you are going to have real results showcasing the effectiveness of the new tool in the company.
Therefore, the moment a certain department that has adopted online training performs a task more quickly, and in a better way, it is time to call a company meeting.
During the presentation, get into details about how online training has helped the team achieve better results. Once you move from theory to facts, all of the employees are going to look at online training from a completely different perspective.
Turn it into a group activity
Simply implementing a tool in your company does not mean that everyone is going to start using it immediately. It is important to make individual and group tasks that employees have to complete. At the start, some of them might feel miserable, but as the time goes by, and they make progress, you will immediately notice the skepticism lowering.
For example, it is a great idea to make different teams in the company work together on creating an online course. This will lower the skepticism among the team members and eventually weaken it because it is easier to learn something new when you are in a group.
Consider penalization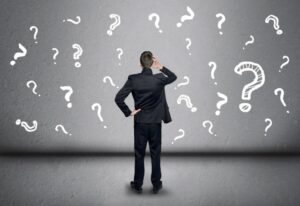 Unfortunately, if all of the above-mentioned approaches fail, you can always try and penalize those who continue being skeptical and avoid participating in the online learning process. This is more of a forceful approach, but like many other things, it works on different types of people.
Even though some consider this a harsh approach, think about your company, the productivity of people, and the atmosphere in your office. It is still a viable option to minimize the skepticism and make the whole adoption period quicker.
As time goes by, it is likely that everyone will likely get used to new business practices.
Summing up
By following these methods, you are going to be able to easily convince skeptical employees that the adoption of online training is a good thing. Therefore, give it a try, you are going to love the results, as more people in the company are going to be willing to learn new things and take the business to a completely new level.
The following two tabs change content below.
Kamy Anderson is an ed-tech enthusiast with a passion for writing on emerging technologies in the areas of corporate training and education. He is an expert in
learning management system
& authoring tools - currently associated with ProProfs.
Latest posts by Kamy Anderson (see all)
Donate To Help Others
Donate to Doctors Without Borders
Check This Offer Out