5 Powerful Questions for the New Year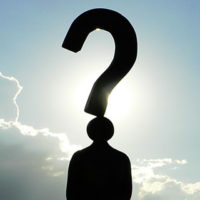 The sparkle of a new year is upon us. You may be anxious to slam the door on this year especially if it brought about difficulty, challenge and disappointment for you.
But before you send off this past year, make it end well by mining gems of growth from it. Every experience, good or bad, can be leveraged for our good. The key is how you reflect on each year as it goes by. Lack of self-reflection can cause us to seem life has no purpose. But if we quiet down the interruptions and noise and think for a minute you will realize how you became stronger, more resilient or knowledgeable then ever before.
To get started ask yourself these five questions:
What was the one thing that excited you or warmed your heart this year?
Sometimes it's the small delightful things in life that matter the most and bring special meaning to our otherwise hectic lives. If your life is too busy to notice positive things make it a new year's resolution to slow down a little and take notice.
Whether it is something your children say, unique cloud formations or a positive thing said that sticks in your heart, pay attention to what may excite or warm your heart and hang on to it!
What was the one lesson learned this year?
It's true we all make mistakes. But it is the stronger person who can glean from it lessons learned.
This is where we have the power to leverage what would have been a negative into a positive. Propel yourself forward in the New Year and identify the one thing learned this year.
When did I feel the most creatively inspired?
The answer to this question may help you discover a talent deep from within that has purpose in your life and career. Was it time when you taught someone something new? Perhaps you figured out a solution to tough problem that saved others a great deal of time and money.
Not feeling very inspired? The truth is you don't need permission to have that creative spark. Make it a New Year's resolution to invite creativity into your thought process. Change your environment, take a walk, or try something entirely new.
Where do I need to allow myself some grace?
We all have a hectic part of our lives that make us feel guilty should we take any time off. But there are going to be days when you just don't have it in you. Self-care is going to have to take priority over other things, or you won't have anything left to give.
Make a New Year's resolution and take a day off, pamper yourself, and read a good book. Remember this year to take a day or days to allow your self some grace. Your peace of mind will thank you.
What thing that you have no control over can you let go of?
It was Wayne Dyer who said, "Peace is the result of retraining your mind to process life as it is, rather than as you think it should be." Hanging on to things that we have no control over will only yield bitterness and ebb your peace of mind away.
Start the New Year out on a fresh foot and say to your self, "I will not stress myself out about things I can't control or change." Let go of the toxic personalities, let go of the uncertain employment situation, let go…just let go. Then return to question number one and work your way through these again and again.
May this New Year mark a fresh new start of a brighter and a more exciting journey. I wish you peace, joy and prosperity in this New Year.
The following two tabs change content below.
Tresha D. Moreland, MBA, MS, FACHE, SPHR, SSBBP, founder of HR C-Suite, is an HR thought leader in Human Resource Strategic Management. She has held key human resource leadership roles for over 20 years in multiple industries most recently a senior vice president in the healthcare industry. Tresha is the founder and publisher of HR C-Suite (www.hrcsuite.com). HR C-Suite is a game changer results-based HR strategy website. It is a first-of-it's-kind site that organizes HR strategy based on desired business result. She has developed a business philosophy of integrating human resources with business strategy, thus creating a hybrid HR leadership approach. This approach enables the leveraging human resources to achieve business results.
Latest posts by Tresha Moreland (see all)
Donate To Help Others
Donate to Doctors Without Borders
Check This Offer Out