Can Myers-Briggs Personality Type Really Help Your Career?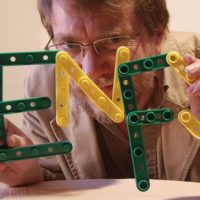 Myers-Briggs is one of the most respected and most popular characters test in the globe. Both individuals and businesses use it. It is an easy indicator of different ideas and perceptions that allow people for form relationships both at home and in the workplace. It helps people learn how they work and individuals develop aspects of themselves that are underutilized and assist them to understand the people that they encounter. It allows you to learn and understand your personality type so that you can quickly develop yourself. It gives you a different view of the world and increases your self-acceptance.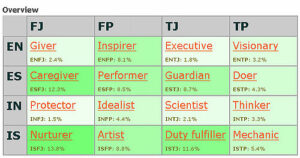 If you are thinking about your career choices whether you want to choose a career or want a career change, this personality test will help you a great deal. Understanding your perceptions and judgments will help you a great deal in understanding the career path you should take.
Helps you narrow down your fields
If you are trying to choose a career so that you can know what to choose as your main course in college, you may be confused at first. There are so many great jobs that will appeal to you. Even when you are not looking at the salary you will be getting from the career you choose; it is still easy to find yourself between a rock and a hard place. The thought further heightens the pressure that making the wrong choice now will destroy your future and money invested in your education. Knowing where you will help you select a career that suits your personality. This will allow you to thrive.
You can identify your strongest skills
Knowing your most powerful skills will tell you what you which career path suit you best. For instance, if you have a realistic personality, you are hands-on and practical. This means you can deal with the real world because you are straightforward. You may, therefore, want to choose a career as an orthodontist, an engineer or an electrician. On the other hand, if you have a conventional personality, you enjoy working with numbers. You are detail oriented and thus follow instructions to the letter. You are well organized and task oriented. You may, therefore, want to select a career as an auditor or accountant or as a technical writer. Myers-Briggs personality test shows you which fields are perfect for you. It also helps you assess the strengths in your coworkers. If you are a manager, the assessments you make will allow you to assign tasks better. You will, in turn, have the ability to achieve more in a shorter period.
Your work environment
Your personality type will tell you the type of work environment you need to be the most productive. The work environment you are exposed to determines whether you will achieve great results or you will be constantly under pressure and drained. For instance, if you discover that you are an introvert then you are better working alone in a quiet environment. Introverts are made nervous and are irritated by people who intrude on their personal space. To prevent all this, they are better in an office alone. They will then ask questions when they need something. An extrovert, on the other hand, is better in an environment with many people. An extrovert in the sales and marketing department will achieve much more than an introvert in the same department. An extrovert in an enclosed office will be unproductive because they love to engage people and create little stories. The career you choose and the work environment you create will allow you to be more productive and satisfied in your job.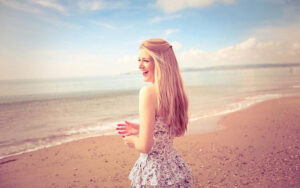 Dressing
Did you know your personality type speaks a lot into how you dress and the color combinations you attract? Your instance, many introverts find that they are attracted to dull more reserved colors such as gray and black. In most cases, extroverts love lovelier colors. They want colors that express their personality and ability to move people with their word. However, this does not mean that introverts do not like to look good. Everyone regardless of their character takes their time to dress properly and use professional hair removal machines to help them look and feel good.
Conclusion
There is no right or wrong personality. Everyone is created differently. The differences between coworkers and departments make the company a success. Learning your personality type allows you to lead a more fulfilling life and choose a better career.
Author Bio:

William Taylor is the writer to this article. He is a regular contributor at many sites and mainly focuses on business related topics. He also writes for a site www.ellipseuk.com offering laser hair removal machines.
The following two tabs change content below.
William Taylor is the writer to this article. He is a regular contributor at many sites and mainly focuses on business related topics. He also writes for a site <a href=http://www.ellipseuk.com/ offering laser hair removal machines.
Latest posts by William Taylor (see all)
Donate To Help Others
Donate to Doctors Without Borders
Check This Offer Out