5 Ways Balance Multiple Cultures During the Holiday Season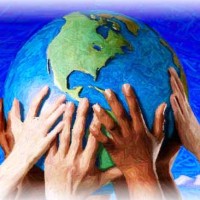 The holidays can be joyous of many it can also be offensive to others. We all come with our own set of belief systems. Regardless if we all agree with each other on holiday celebrations, we all belong to the same workplace team. Creating a workplace that excites and inspires everyone is a tough feat to pull off. However, there are simple things workplace leaders can do during the holidays that will help keep the peace and bring good tidings in a diverse workplace.
Here are 5 Ways to balance multiple cultures during the holiday season
Ask your employees what holidays they celebrate. It's okay to ask your employees what their favorite holidays and how they celebrate them. Get input from your employees on holiday planning. Don't leave anyone out when asking for input. This is a good way to learn about your employees and what is important to them.
Celebrate New Years. One common holiday is New Years holiday. It is a great way to celebrate what was accomplished in the previous year. You can also use this holiday to refocus everyone on the organizational objectives for the New Year.
Offer Floating Holidays. A floating holiday is a day that employee's can schedule off to celebrate any holiday that matters the most to them. This is a flexible way of acknowledging the different belief systems in the workplace.
Allow Opting Out Safely. Allow employees to opt out of company holiday events without penalty or negativity. There are millions of people who simply do not celebrate holidays. Make it a safe zone and allow employees to opt out the celebrations if they wish. Encourage co-workers to allow that choice without singling out people who do not wish to celebrate the holiday.
Support Their Charities. Work with your employees to come up with a list of charitable organizations to support. Make time to support on agreed upon charities and during work hours.
The holiday season is a great time of the year to remind everyone that they are all on the same team no matter the differing beliefs. As a leader you can use this time of year to think differently and show employees that you value them.
The following two tabs change content below.
Tresha D. Moreland, MBA, MS, FACHE, SPHR, SSBBP, founder of HR C-Suite, is an HR thought leader in Human Resource Strategic Management. She has held key human resource leadership roles for over 20 years in multiple industries most recently a senior vice president in the healthcare industry. Tresha is the founder and publisher of HR C-Suite (www.hrcsuite.com). HR C-Suite is a game changer results-based HR strategy website. It is a first-of-it's-kind site that organizes HR strategy based on desired business result. She has developed a business philosophy of integrating human resources with business strategy, thus creating a hybrid HR leadership approach. This approach enables the leveraging human resources to achieve business results.
Latest posts by Tresha Moreland (see all)
Donate To Help Others
Donate to Doctors Without Borders
Check This Offer Out