5 Ways Mobile Technology Boosts Workplace Productivity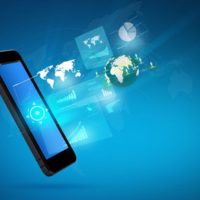 Mobile technology has become a staple for personal and business purposes. For most individuals, mobile is the go-to technology to give them convenience, speed, and efficiency.
More and more people are using their mobile devices for work-related activities. Because of that, many companies are now using the bring-your-own-device concept to help in mobilizing workforce.
Here are some of the ways mobile technology boosts workplace productivity:
1. Improves portability
Mobile technology allows networking capabilities and enables web-based collaboration apps and tools. With that in mind, employees can easily carry their tablets to work when they present something, rather using stacks of documents.
Because of that, mobile technology becomes a more convenient option for them.
Furthermore, employees can easily access the resources of the company to complete their operations without having to go to a single location. That said, with mobile technology, workers can carry their "office" with them.
2. Enhances flexibility
Mobile tech doesn't only improve portability, but it also increases workers' flexibility. With it, employees can work on the go, thereby, increasing their productivity. They can stay connected at all times, resulting in better worker availability.
Because of that flexibility, employees also enjoy having flexible working hours. In other words, business owners have to deal with fewer expenses for their physical offices. They can also reduce employee relocation costs. That said, they can focus on talent, rather than location.
3. Improves efficiency of business processes
Mobile technology also changes how business owners run their businesses, streamline their procedures and increase connectivity and collaboration. All of these can help in driving new revenue.
It stated that businesses that embraced mobility gained significant cost and operations benefits. These would include productivity and effectiveness. Organizations that emphasized on mobility were able to bring new revenue streams faster than companies that focused on individual productivity.
Furthermore, companies that focus on mobility saw 100 percent of ROI because of increased agility, allowing them to capitalize on new income opportunities. It's especially true if you're managing a property. Landlords have a hard time handling a property while ensuring their renters are happy.
With mobile technology, however, the landlord can easily watch their budget. They can also conveniently keep an eye on legislation. With various apps available, owners will be updated with legislation to help them stay on top of everything. They can download best apps for landlords to help them keep tabs on their investment.
4. Lower time wasted in a commute
If your company has several branches around the country, your employees have to commute by train, plane, bus or bike. For some of your employees, the commute can be short.
However, for others, it can consume their time. In fact, a few minutes in heavy traffic can easily cut the time they spend at the office. But it's not only that. The heavy traffic can cause them to be weary in their work, thereby, lowering their productivity.
However, if you allow them to work remotely, time workers don't just save time but they also help in reducing carbon impact. They can save in gas, greenhouse gas emissions, etc.
By introducing mobile technology in the workforce, employees can just attend audio or video conferences with ease, without them having to invest their time in traffic.
5. Widens employee hiring pool
Younger generations need flexibility in their work schedule. That's why mobile technology provides business owners to broaden their recruitment pool to include valuable candidates, such as busy parents and remote workers. Most applicants look for jobs that offer flexible working hours.
By integrating mobile tech in the workplace, you welcome a broader range of workers with varying time. Business owners will benefit from the productivity it can bring. More and more employees feel that the mobile options provided by their workplace allowed them to improve their productivity, thereby, enhancing business' culture and profitability.
Challenges
Although mobile technology can boost workplace productivity, there are challenges involved in it. Furthermore, it's not for every job or task. The reason for this is that some data need more security.
Other tasks can't be done outside the office. Then, there's the connectivity issue. Some employees have to struggle with their telecom network while they attempt to connect through. Field workers have to deal with basic cellular network coverage.
Despite those challenges, companies that embraced mobile technology gained rewards, improved their ROI, and increased productivity and efficiency in their workplace.
The following two tabs change content below.
Catrin Cooper is a content manager at real estate startup
Rentberry
in San Francisco. She loves creating useful articles for tenants and landlords as well as writing about marketing and self-development. In a free time Catrin enjoys travelling and yoga.
Latest posts by Catrin Cooper (see all)
Donate To Help Others
Donate to Doctors Without Borders
Check This Offer Out