Time to Convert More Mobile Job Seekers – 5 Must Do's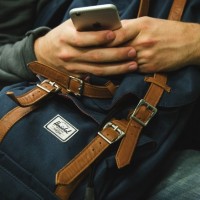 It's all about user experience, whether that experience is on a PC, tablet, or phone. Responsive design has been around a long time, in an effort to ensure that websites load properly and give a good user experience on all devices. And so, you may have spent good money making certain that your career site has been perfectly designed for mobile users. You may be scratching your head, then, when you are not getting the conversions from mobile devices that you expect. After all, the largest group of job seekers use mobile phones for their searches. What you may not have realized before you had that designer go to work, is that appealing to mobile users is not just about decreasing screen size and options and making buttons big enough for fat fingers. It is about a totally different experience, especially when you are expecting the engagement that a career site needs. Here are five considerations as you look to improve your mobile audience.
Use Video
Mobile users do watch more video than PC users. Some of this, of course, is due to the growth of mobile use. But sites that use more media, including video, seem to engage users more. This is supported by many studies and the prediction by the Ericsson Mobility Report that the use of video by sites hoping to convert mobile users will increase by about 55% every year.
Short videos that highlight open positions, accessed by categories and followed with a CTA to apply, will be quite effective. Mobile users prefer to see and hear than to read, especially on a small screen. And one of the really important things to put in that short video might be unique benefits that are offered. Millennials, who use mobile almost exclusively, want to hear about benefits.
Watch Where the Visual Attention Center Is
While people's eyes move from left to right on a PC screen (much as they read a book), eyes on mobile devices look first to the center of the screen. What will you put there to engage immediately? This will be a very important decision if you expect mobile users to stay with you. Career sites that understand this may put a short video right there, or at least a button that prompts users to connect to videos in their career fields.
Lose Most of the Text
What has been happening on all sites, whether for PC or mobile devices, is that designers are cutting back on the amount of text that is on those site pages. People have short attention spans, and they are getting shorter as Internet use continues to be the main source of information, news, and searches for products and services. What does engage users are visuals. Any text that you can convert to a visual is a step toward conversion. When you must use text, headlines should be short, and short bulleted phrases are best. This allows the user to scan easily.
CTA's – Easy to Find; As Few As Possible
There is some thinking that mobile sites which have only 3 CTA's have better user engagement. This might be true but it is not always possible, especially with a career site. However, no matter how many you have, only one per page, and it should be place as close to the center as possible. Be mindful, though, that mobile users are used to seeing tool bars at the bottom of the page, and these are easy to use with the thumb when they are placed there.
One of the bet things you can do once you have a mobile design that you think is more effective is to test it. And test it with real users. Have 5-6 people with different devices and different sized hands sit down and actually complete some tasks on your site. You will learn pretty quickly if everything is user friendly.
Review the Purpose of Your Mobile Site
Your career site should have two primary purposes. You want to expose job seekers to positions that are available in their career fields. And you want to be certain that there is an easy way for them to respond if interested. Any more than this and you are "pushing it." Mobile users will not fill out forms on their devices – they will bounce instead. If you give them an easy way to respond, they are far more likely to engage. A click-to-call button will be perfect. They can leave a message, and you will have a phone number for contact. This, they will do.
Job recruitment is fully technology-driven today. But that technology has to give the user as pleasant an experience as if s/he were on a site looking at products to buy. Taking these 5 suggestions and evaluating your mobile site against them will ensure that your user experience is engaging.
The following two tabs change content below.
Patrick Cole is an entrepreneur and freelancer. He is also a contributing blogger for several websites. Patrick loves self-education and rock music. Connect with Patrick via Facebook, Google+ and his
professional blog
.
Latest posts by Patrick Cole (see all)
Donate To Help Others
Donate to Doctors Without Borders
Check This Offer Out