Check Your Tires Lately? Misalignment: The Enemy Of Organizational Success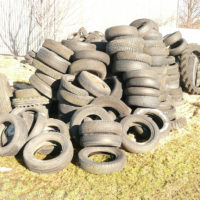 Driving along the freeway you find that your arms are getting tired. They are tired because they've had to fight the steering wheel for miles. The steering wheel seems to have this desire to pull to one side causing the car to drift. If you don't work to keep the steering wheel straight you may wind up completely off the road.
What is the cause of this problem?
Wheel misalignment. Groan. Time to take the vehicle in for auto service.
When the wheels are misaligned it causes the vehicle to become off-centered, making it difficult to steer. So what does an aligned organization look like?
External alignment is when the organization is in the right place, at the right time, with the right set of capabilities meeting growing market demand. Internal alignment is when the organization is heading in the right direction with little internal friction stopping the rapid and effective execution.
If you are scratching your head as to why your organization is having difficulty moving the needle on objectives, you may want to check your tires.
Look for these signs of misalignment
Executives think in terms of organizational chart and not system alignment
Organizational design is left to chance and to the inexperienced
Activities are mistaken as results or progress - Much like tactics are mistaken for strategy
Complexity rules the day – Confusion and disputes abound, because of a lack of clarity on roles and responsibilities.
Too many meetings and not enough time to execute
Information is owned by turfs – another sign of silos
Decision-making takes too long
How to correct misalignment
Align organizational direction
It's easy for every leader and departments to get caught up in their own direction, which can at times conflict with one another. This misalignment can occur either overtly or by scope creep. But it is important to occasionally level-set everyone's understanding of overall direction. Make sure events, meetings, and projects are aligning up with what the organizational needs are in terms of overall direction.
Align organizational structure
Understanding who is responsible for what, what skills are necessary and lacking, and what processes need to be integrated is just as much important to alignment as common goal setting. In addition, silos are just as much organizational structure problem as it is a leader mindset problem. I've seen organizations that feel they are being creative or so-called "strategic" when in fact they only built silos upon silos, layers upon layers, with no real connection in between.
Dump the existing organizational chart. List out key deliveries that the organization must accomplish, then right next to those deliverables what leaders/departments are directly linked to those deliverables. In cases where departments/leaders are indirectly linked to all deliverables, those might be areas that should report to an overarching leader who is responsible for multiple deliverables.
Align management execution
Establish measures, short and mid-range objectives and ensuring the leadership team is executing towards them. This is where we remove roadblocks or provide resources to get the job done. It is also important to monitor and make known the progress or lack of progress.
Align budgets and rewards
Not having a proper budget can stop any leader in their tracks in accomplishing objectives. Particularly in organizations where zero overspend is a must. Further, in my view compensation and incentives are a powerful and often misunderstood resource that can align and propel towards objectives.
Align communication
Inspire others by cascading the vision, purpose, and direction to all levels of the organization. If those in leadership positions were not communicating with their employees, I'd find out why and influence a better outcome. Just shrugging shoulders and saying "well those are not accountable leaders" and walking away, is not serving the higher purpose. Follow up and follow through on influencing good internal communication practices.
Organizational misalignment is real and more common in organizations than leaders realize. It could be the one thing that is blocking success. The good news is that alignment can be achieved. Once you have the direction, tools, and tactics you need to unify your team, clarify accountability, and encourage cross-functional collaboration, the result will be an effective organization that is able to provide exceptional value to customers and employees.
Get a jump start on your organizational design initiative. Get our organizational design checklist here:
The following two tabs change content below.
Tresha D. Moreland, MBA, MS, FACHE, SPHR, SSBBP, founder of HR C-Suite, is an HR thought leader in Human Resource Strategic Management. She has held key human resource leadership roles for over 20 years in multiple industries most recently a senior vice president in the healthcare industry. Tresha is the founder and publisher of HR C-Suite (www.hrcsuite.com). HR C-Suite is a game changer results-based HR strategy website. It is a first-of-it's-kind site that organizes HR strategy based on desired business result. She has developed a business philosophy of integrating human resources with business strategy, thus creating a hybrid HR leadership approach. This approach enables the leveraging human resources to achieve business results.
Latest posts by Tresha Moreland (see all)
Donate To Help Others
Donate to Doctors Without Borders
Check This Offer Out