Be The Employer The Great Millennials Will Love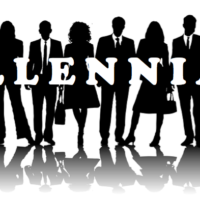 Millennials, as we all know, now holds the majority of the workforce in the country. According to research in 2015, Millennials have surpassed the Gen Xers in the labor force with about 53 million workforce compared to about 52 million of the latter.
However, though with a staggering increase in numbers, Millennials are also often hated when it comes to employment. Most people think the worst about these generations. But unlike what most people think, the infamous Gen Y has more to offer for businesses.
Millennials are passionate and active people. They are the future that could shape the industry. These are just some of the characteristics of Millennials which help businesses in many ways. But it is not easy to woo this generation.
Here are some tips you can try to be the manager Millennials will love.
Be A Educator For These Prolific Learners
Majority, if not all, Millennials has the eagerness to learn. Certainly, they don't mind about paychecks but they put more value on their development. Unlike the older generation, they view professional and personal development in a different perspective. Millennials are growth-seeker, they would stick with you if you can provide them with meaningful experience and an opportunity to grow. They won't mind you giving them piles of tasks as for as long as you can provide them with an opportunity to use their potentials at its fullest.
Provide Values And Purpose Align With Their Beliefs
Gen Ys seek for a workplace culture that is aligned with their values and interests. A report revealed that more than half of Millennials are willing to take a 15% pay cut for as long as they work at a company with the same ideals as them. When they believe in your mission, values and goals, they will likely to stay in your company.
You need to empower them by drawing out the fear in your organization. They are the type of workforce who is willing to devote their skills and talents to a company that value them. So give back the power to them by providing them with a culture, values and goals aligned to what they believe in.
Embrace Their Passion For Change
Generation Y workers are driven for change. Giving them a power to reshape your corporate landscape is something they would really appreciate. They like a an organization which goes out of the box to provide them with a change and it is not so bad to sometimes accommodate work flexibility.
This type of workers does not believe in a fixed 8-5 workday. They like the idea of working from home whenever they want. Digital natives as they are, they believe that with the advent of technologies, work is not limited on the four walls of the office. So you need to embrace such change. You can allow workers to take turns in working remotely.
Oftentimes, changes in working styles require a leap of faith. But when you know how to find the balance between control and flexibility, you can certainly, pull it off.
Be Onboard And Engage
This so-called "Me Me Me" generation is not afterall thinking only about themselves. They are also collaborative learners. They can easily adapt and engage with other generations.
Some internal project management strategies can be applied so you can address the needs of Millennials for collaborative work. You can apply the principles of the Tuckman Ladder. Allow them to get to know each other, compete and work together for the success of any given project.
Millennials like to be onboard in different aspect of business. You can encourage them to engage in some areas such as project development and career and training programs so they won't feel out of place.
Last Words
You have to acknowledge the fact that these Millennials is a vital element in growing your business. You have to welcome them in your organization if you want to grow.
Knowing how to deal with these Millennials is important. They like to be with people who promote good morale and can help them unleash their full potential. So if you have that kind of attitude in your workplace, you can get along with them easily.
~
Author Bio:
Al Gomez is the man behind SEOExpertPage.com, Dlinkers and UnliDeals. With more than nine years of experience in digital marketing, he enjoys supporting smartpreneurs like himself achieve online success.
The following two tabs change content below.
Tresha D. Moreland, MBA, MS, FACHE, SPHR, SSBBP, founder of HR C-Suite, is an HR thought leader in Human Resource Strategic Management. She has held key human resource leadership roles for over 20 years in multiple industries most recently a senior vice president in the healthcare industry. Tresha is the founder and publisher of HR C-Suite (www.hrcsuite.com). HR C-Suite is a game changer results-based HR strategy website. It is a first-of-it's-kind site that organizes HR strategy based on desired business result. She has developed a business philosophy of integrating human resources with business strategy, thus creating a hybrid HR leadership approach. This approach enables the leveraging human resources to achieve business results.
Latest posts by Tresha Moreland (see all)
Donate To Help Others
Donate to Doctors Without Borders
Check This Offer Out