HR Metrics: Is it Back to the Basics?
In a times of economic uncertainty, increasing regulatory requirements and competition it should be no surprise that HR and C-Suite leaders are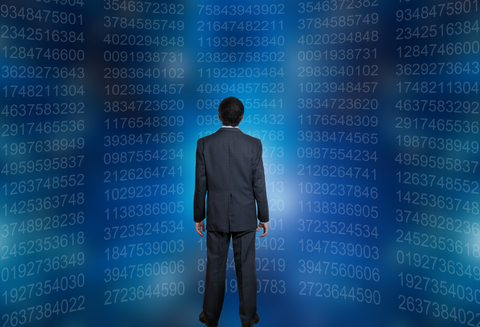 under a great deal of pressure.  According to The Hackett Group's newly released report entitled, "2013 Key Issues Study" high pressure is a reality. As a result, HR leaders are focused on cost reductions, process improvement, improving the effectiveness of talent management, and obtaining value from data for better decision making among other issues.
The pressure is derived from the need to aggressively grow revenue while doing more with less. This reality makes the business environment volatile at best.
Additional findings of the study include:
Decreasing HR budget and staff, but increased service demand,

Increasing flexible, virtual, data enable model for service delivery,

Organizations are seeking to improve the quality of HR data analysis and reporting capabilities,

Rolling out web-based and self-service tools continue to be a priority,

Strategic workforce planning appears to continue to be a challenge for HR,

Increased "back to the basics" approach to HR measures (i.e.: HR transaction errors and costs).
I found the last two points surprising. In my observation, HR analytics are becoming more sophisticated and business result driven as a whole.  So why would we take a step backwards in our analytics let alone no real forward movement in strategic workforce planning? According to the report the trend appears that HR is going back to the basics in metrics in order balance cost and quality, thus demonstrating its value.
I would love to know what you think. Take this short poll and/or comment and let me know what is happening in your world of metrics and strategic workforce planning.
The following two tabs change content below.
Tresha D. Moreland, MBA, MS, FACHE, SPHR, SSBBP, founder of HR C-Suite, is an HR thought leader in Human Resource Strategic Management. She has held key human resource leadership roles for over 20 years in multiple industries most recently a senior vice president in the healthcare industry. Tresha is the founder and publisher of HR C-Suite (www.hrcsuite.com). HR C-Suite is a game changer results-based HR strategy website. It is a first-of-it's-kind site that organizes HR strategy based on desired business result. She has developed a business philosophy of integrating human resources with business strategy, thus creating a hybrid HR leadership approach. This approach enables the leveraging human resources to achieve business results.
Latest posts by Tresha Moreland (see all)
Donate To Help Others
Donate to Doctors Without Borders
Check This Offer Out