How to build Phenomenally Lucrative and Successful Career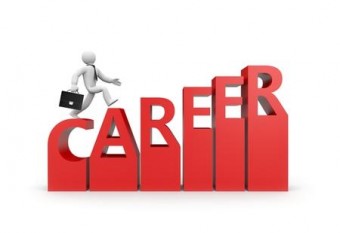 "If building a good career was that easy, we all were Chief Executive today".
It is quite true that you need to devote commitment, hard work and dedication drive on the road to success. We all want a successful career in the form of promotion, higher salary, more authority and responsibility. In here, we will discuss some tips which will pave a way to successful career:
Know all business:
Many chief executives and people, I have met know only about their own responsibly and roles and have no idea about the overall organizational objectives. So, near me good leader should:
Understand his/her area of business.
Has a complete knowledge of the organizational goals.
Has a complete understanding of the relevant industry.
It is all about "Knowledge" which makes you "the one" in the company. Today, it is not about "I am meeting my target", rather true leader be "I am all set to meet organizational target". When people see a spark in you, they realize your worth.
Getting people to work:
The toughest of all tasks is to get work done from employees. Every leader is unique and all have different styles of impacting people's professional attitude. If you like to imply authoritative style of leadership, so go with it. Try not to pretend what you are not. Be authentic in your practices and policies. Make your leadership style your strength and get most out of it. Respect people and their opinion. Learn to listen to others and empower them. People love to be respected and their loyalty towards the organization increases.
Keep a work-life balance:
Career is not like losing weight; where you cut your meal to half, do vigorous exercise and lose weight. Any inconsistency in the exercise routine and you start to gain weight again. It is not always about work. Efficient workers work during office hours and leave when the working hours end. If you consistently stay late, it means you are not managing your time effectively. Keep a balance between home, family, friends and colleagues. When you will be content at heart, your mind will work better.
Team building:
Make a team of individuals who believe in you, know you and understand you. Same goes for you. Learn to trust others and delegate power. These days one has to be "Master of all trades and Jack of none". Align the ideas, thoughts and mission of your team with your organization's objectives.
Invest in your company:
It is true that when companies succeed, leaders also succeed and gets all the praises. Invest your time, energy and work towards the success of your company and train your team as well.
These are simple yet effective steps which can help you in becoming successful professional. Your concern on the topic would be highly appreciated. Feel free to add up other things of more priority that I happen to ignore above.
The following two tabs change content below.
I'm currently Studying MBA and i've an experience of 4 years in online Marketing and promotions.
MatchCounter.com
is the most recent project i've been assigned to work on. All the thoughts you hear from me are based on may Academic, Professional and Online research experience.
Latest posts by Tallat Satti (see all)
Donate To Help Others
Donate to Doctors Without Borders
Check This Offer Out