Job Satisfaction is Not Loyalty: How to Make them Stay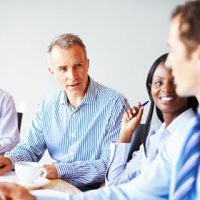 It's a great day for HR -- the sun is shinning, the birds are singing, and job satisfaction is at an all time high. But things in your workplace may not be as great as they seem. Although your employees appear happy, they're still on the lookout for new and better opportunities.
The 2016 Best Places to Work in Medical Sales survey conducted by my employer, MedReps, revealed that 72 percent of medical sales reps said they were happy at work, yet 47 percent said they might leave their employer for a new job this year. Why? Because there's a difference between job satisfaction and company loyalty.
Just because employees are happy with their jobs now, it doesn't mean they want to stick around for the long haul.
So what does inspire loyalty in employees? Here are a few ways to make your employees never want to leave:
Get flexible
Your employees love their work, but hate their hours. They want flexible options to better fit their lifestyles and they're willing to look at new opportunities to get them.
In fact, 30 percent of the 2,600 respondents to the 2015 FlexJobs 4th Annual Super Survey said they would take a 10 or even 20 percent cut in pay for flexible work options. In addition, 82 percent of respondents say they would be more loyal to their employers if they had flexible work options.
The MedReps survey found similar results -- autonomy and flexibility were among the top reasons sales reps stay in their current jobs.
Supplement job satisfaction with flexible working options. Allow employees to work remotely part-time, or to change their start and end times so they can take time for doctor appointments, school plays, and anything else that comes up.
Offering flexible options shows employees that you trust them and respect their time -- and that breeds loyalty.
Focus on the value of work
Your employees are passionate about their work -- but are they passionate about the company? There's a disconnect between the personal career goals of employees and the mission of the employer. Employees aren't concerned with the company mission and feel like they could find the same work they love at any other company in the field.
After all, an alarming 57 percent of those surveyed by Achievers in their 2015 Workforce Survey said they aren't motivated by their company's mission. Why? Employees don't see how their work impacts the mission and the value behind the mission itself. But when employees know the impact of their work, they're much more motivated and much more likely to stick around.
Make company values a central part of the workplace. Remind employees of the meaning their work has and show them the impact they make. Whether that's sharing customer feedback and success stories, celebrating the completion of projects, or getting everyone involved in community outreach, let employees know that their work matters and aligns to the values of the company.
Build better relationships
Job satisfaction may be high, but what about satisfaction with leadership? Although managers are supposed to guide and support employees, they often drive them away, according to the State of the American Manager Analytics and Advice for Leaders report released by Gallup in 2015. Among 7,272 U.S. adults surveyed, 50 percent said they have left a job to get away from their boss.
Not only are employees butting heads with leaders, they also feel like their voice is ignored. SHRM's 2015 Employee Job Satisfaction and Engagement survey of more than 600 employees found that only 37 percent of respondents were very satisfied with the consideration their ideas received and only 23 percent were very satisfied with communication with senior management.
But when employees feel that leaders genuinely care about the workplace and their well-being, they're more likely to stay. In a survey conducted by the WorkHuman Research Institute at Globoforce in 2015, among 828 randomly selected full-time employees who felt leaders cared about the workplace, 81 percent felt passionately about company core values, compared with just 24 percent of those who felt leaders didn't care. What's more, 78 percent of employees with a caring leader felt their voice mattered and 84 percent were optimistic about their future with the company.
Employees want better relationships with their leaders -- and that means more open communication. They want to feel like they matter, that leaders take their ideas and opinions seriously, and that they are kept in the loop about what's going on at the company.
Keep communication between leaders and employees open and train managers to be better listeners. Focus on building great relationships between employees and leaders in order to retain top talent.
Job satisfaction may be high, but if your employees aren't in love with the workplace, they're bound to start looking for new opportunities. Build a work environment employees are excited about and they'll be loyal till the end.
Have you noticed a trend of happy employees jumping ship? Share in the comments below!
The following two tabs change content below.
Karyn Mullins is the Executive Vice President and General Manager at
MedReps.com
, a job board which gives members access to the most sought after medical sales jobs and pharmaceutical sales jobs on the Web. Connect with Karyn and MedReps.com on Facebook, Twitter, and Linkedin.
Latest posts by Karyn Mullins (see all)
Donate To Help Others
Donate to Doctors Without Borders
Check This Offer Out