4 Tips On Negotiating Salary With A Candidate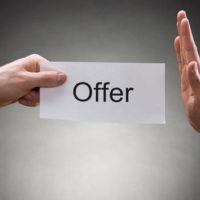 It's usual for a candidate to feel nervous while going for a job interview. However, if the candidate is good enough, it is just as important for the company to acquire him. The main problem, however, usually arises when the two parties start discussing salary and benefits.
It is common to find that a candidate is not happy with the salary they are being offered. At the same time, no hiring company wants to go beyond a certain limit for one job.
One also needs to think about other, equal positions within the organization. Even if they do agree to a higher pay, would the other employees be all right with that? If the new employee gets paid more, internal equity would get disproportionate. This would lead to a decrease in motivation, team effort, and an increase in mistrust.
Below are a few tips on negotiating salary when you next select a candidate:
Consider The Facts
If a candidate is pushing for a higher offer, think about your options. If your position requires specialized skill, this may be the only good candidate you would get. Hence, his request for a larger compensation and more benefits is quite reasonable.
Additionally, market conditions may also be tricky. The labor market may be in high demand for such candidates.
The pros and cons of offering a higher salary are different for each business. It is up to the hiring committee to weight the carefully before saying yes or no to the counteroffer.
Offer Something Else
There is always the option of not increasing the pay but making a compromise when it comes to benefits. This would include dental, insurance, and healthcare. For parents, a daycare facility is also a hugely positive factor when they apply for a new job.
At the end of the day, the candidate asking for more money may agree to a lower pay if there are chances for promotion and growth. If you open up about these factors in front of a new candidate, he may very well drop his request for a higher salary in the very beginning.
Other attractive options could be providing a company car, offering more vacation days, or the chance to travel. There are many serious career-oriented individuals out there who would consider such benefits more than the salary offered.
A New Way Of Working
In this modern age, more and more qualified people are preferring to work from home. This is actually quite an easy feat to pull off for more companies. So if an exceptional candidate is demanding a very high pay, he may be willing to work for less from home. This would save him travel costs, as well as free him up for other activities.
One could also offer flexible scheduling, which means the candidate gets to pick his own hours. If the nature of the work allows it, the organization could very well present this option. They could also provide the opportunity to work half-days or work from home when they can. There is a growing trend among companies to let workers come and go as and when required. There is no need for standard 9-5 working hours for most workplaces now.
Wrap-Up…
With the Internet, discussion forum and the like, the average job seeker knows his value better. He is hence more prepared with arguments to drive his salary up. Those doing the hiring must hence do their homework as well.
One must always remember, however, that securing an ideal candidate for a position can sometimes be expensive. Letting them go, on the other hand, could be a much bigger loss. So choose your battles and decisions wisely.
The following two tabs change content below.
Tresha D. Moreland, MBA, MS, FACHE, SPHR, SSBBP, founder of HR C-Suite, is an HR thought leader in Human Resource Strategic Management. She has held key human resource leadership roles for over 20 years in multiple industries most recently a senior vice president in the healthcare industry. Tresha is the founder and publisher of HR C-Suite (www.hrcsuite.com). HR C-Suite is a game changer results-based HR strategy website. It is a first-of-it's-kind site that organizes HR strategy based on desired business result. She has developed a business philosophy of integrating human resources with business strategy, thus creating a hybrid HR leadership approach. This approach enables the leveraging human resources to achieve business results.
Latest posts by Tresha Moreland (see all)
Donate To Help Others
Donate to Doctors Without Borders
Check This Offer Out