Why Bother Hiring Graduates For An Internship? Here Are the Benefits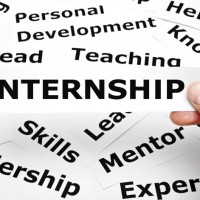 Have a look at some benefits as to why you should consider organizing an internship program in your organization.
The entire business schools and its students know for a fact that internships are highly beneficial not just as a mandatory requirement of degree completion, but as a training program as well. Summer internships are the most common among students and organizations. While students get the free time to indulge in some light work, organizations also get the chance to consume fresh minds for the benefit of their business. Here are some benefits as to why you should consider doing an internship program in your organization.
Quality workforce induction:
When a reputed organization starts up their regular internship program, they usually conduct recruitment drives in the best universities around. From there, they only select the best students, thus acquiring the most talented minds in their internship program. During the period of training, organizations get to know which students are the best for their business and can offer them a job which most of the time, students are glad to accept. This is the easy way of recruitment where you get the best candidates for the job instead of the usual recruitment process that the HR has to go through.
Efficiency in business productivity:
An organization gets an ample number of assistants for their permanent employees in the form of interns. Eventually, the helping hands increase the productivity of the business since they serve to be a good resource within the same amount of time. This means producing greater output such as more idea generation, increased workforce in marketing campaigns and in general increased workforce in every department.
Reduced overall cost of business:
Firstly, when you hire new people, there is a lot of cost attached to the hiring process, including the advertisement for vacancies and others. Internship programs help to reduce or eliminate these costs and help the organization hire from a pool of talented interns. This also saves a lot of time that can be invested somewhere else. Secondly, interns are paid very low because they are basically getting the training from your experienced employees. Also, they are not eligible for the permanent employee benefits. All these things contribute to saving money and time of the organization and help them maximize efficiency in return.
Benefit to the business school and their students:
Conducting internship programs helps students to acquire an entry level position. Organizations support the business students and help them get familiar with the work environment so they are aware of the professional norms once they begin their first job. Supporting business schools and universities in this way is beneficial for the company as well as the students. For students, the internship program adds significant experience under the leadership of highly competent people. They are also able to develop soft skills which are extremely important to have good peer, client relations and not to mention; to impress the potential employer. An internship also gives the opportunity to expand the professional network and make important contacts and connections for the future. Moreover, job rotation in training programs helps students to explore various job functions and therefore, discover their true potential.
The following two tabs change content below.
Carlton Herman is enrolled in the University of folkestone and is a senior student. He contributes his articles to
write my assignment – Assignment Corner
and also aims to become a full-time journalist as he is taking Mass Communication courses.
Latest posts by Carlton Herman (see all)
Donate To Help Others
Donate to Doctors Without Borders
Check This Offer Out