How to Step Up Your Recruiting Game on Instagram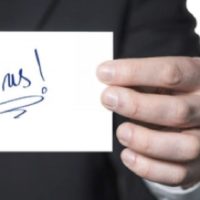 Finding the right talent can be difficult, and when you think of recruiting with social media, your first thoughts probably go to professional networking sites like LinkedIn, AngelList, and Beyond. While those are great resources, it can also be time consuming to learn an entirely new social media platform for recruiting purposes. The solution? You can recruit with the same platform you already use to promote your brand and connect with your audience: Instagram. Read on to find out how to step up your recruiting game.
Use a Separate Account for Recruiting
When looking for prospective talent, it's a good idea to establish a separate account on Instagram for recruiting. Consider a name like ABC Jobs or ABC Careers – something that establishes your affiliation with the brand itself, but also designates that this is a recruitment page and not the main brand account. Keeping the accounts separate will allow those looking for jobs and using relevant keywords to search to find your recruiting page, and not just the business or brand page. Additionally, just by establishing a recruiting account on Instagram, you're showing potential employees that you're hiring and also giving them an inside look at what it's like to work with your company at the same time.
And while the main brand account and recruiting account are separate, that doesn't mean there shouldn't be some overlap and cross-promotion between them. For example, the main brand account will likely have more followers, so if the main page shares content from the recruiting page, that will get the recruiting account in front of all of the brand's followers and hopefully increase engagement and followers to the recruiting account. And while most of the main brand audience may not be job hunting, that doesn't mean they don't know someone looking for a job. Putting the content in front of this audience (and making the content easily sharable) is a good way to reach even more potential candidates. 
Promote the Perks
Speaking of engagement, the recruiting account should feature more than just links to job listings. You have a unique opportunity to show prospective employees what it's like to work there. Perhaps you have a casual dress code, an awesome break room, or even bring your dog to work days. Regardless of the perks, this is your opportunity to showcase the more attractive side of employment. Posting photos of the main work environment, or perhaps even creating an Instagram Story to show a "day in the life" of an employee will give people a better idea of the corporate culture and an ability to get a feel for the company itself.
Just as consumers like to feel emotionally connected to a brand, so does prospective talent. If your company is involved with volunteering with local events or contributes to charity causes, posting photos of staff actively involved on a recruiting Instagram account shows way more than a list of benefits and paid holidays. It shows a greater responsibility to community and staff alike.
Use Hashtags and Photos Appropriately
It's no secret that hashtags are an important part of Instagram, but just as you can use and search hashtags for trending topics, you can also use hashtags to promote your recruitment efforts. When posting relevant photos, create unique hashtags that someone looking for a new job might search for. When it comes to photos, keep in mind that Instagram is a highly visual platform, and posts have to compete for space on a user's news feed, so photos should be visually interesting and give someone a reason not to keep scrolling and take action.
Watch What Others are Doing
Some brands have mastered the recruiting aspect of Instagram, such as Disney (@disneycareers), Kohls (@lifeatkohls), and T-Mobile (@tmobilecareers). By looking at these pages, you can see that they have a mix of content about their employees, where they work, and plenty of ways the company and employees are giving back. Most importantly, however, these companies are using their own employees to promote the brand's image and show the human side of the business - a very important aspect of recruiting.
Stay Active
Instagram is all about taking action. "Liking" or commenting photos or videos, tagging others, sharing content- these are all the activities that keep the platform relevant and moving fast. For recruiting purposes, It is important to keep up with any comments or questions received on Instagram, or a quality candidate could slip away. To prevent this, pay attention to those liking your photos and comments. Find out who your audience is with Instagram Insights, and identify if there are users you would like to reach out to on an individual basis.
Just as important is to keep content flowing on the account, without major stretches of time between posts. In an effort to keep content unique and original, encourage current employees to contribute and use relevant hashtags when they're proud of an accomplishment, or perhaps have reached a work anniversary or a new milestone. Just be sure to monitor the activity regularly and watch for any social media policy violations, which will vary by company and industry.
It's also very important to monitor the account regularly for negative comments or complaints from other Instagram users. Someone may have had a bad experience with the business, and is looking to blast every affiliated social media channel. Or perhaps someone is disgruntled because they didn't get the job they applied for. Even former employees may attempt to post negative feedback on any or all of the brand's social media accounts. Whatever the situation, having a system in place where the account is being monitored regularly will ensure that any potentially negative situation is handled quickly.
Instagram is a great tool for recruiting, whether on its own or combined with other methods. By engaging your audience and giving potential talent a glimpse of what it's like to work for your company, you're giving a virtual tour, staff introductions, and showing your brand's philanthropic side without even scheduling an interview. This shows potential employees what your company is all about, and potentially getting more qualified leads and better candidates.
Which recruiting/career Instagram pages do you think are a good example of how to promote careers?
The following two tabs change content below.
Latest posts by Kaley Hart (see all)
Donate To Help Others
Donate to Doctors Without Borders
Check This Offer Out