Improving HR with Technology: 6 Trends to Watch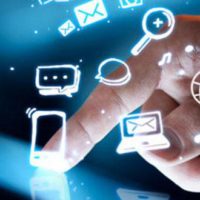 Technology is in a constant state of change, which has been especially evident in the last few years. For the Human Resources sector, this has meant some huge transformations in the way regular processes are handled. The application of technology in HR and recruitment has evolved at a truly amazing pace, and there's definitely more to come!
Let's look at the top 6 trends in HR technology that you should watch:
Comprehensive Performance Management Solutions – The HR sector relies on a variety of processes to measure employee performance, and most of these have been conducted manually in the past. There's a growing need to automate these procedures, especially for ongoing talent management, personality assessments, performance appraisals and reviews.
In 2017, we expect to see more dynamic and team-oriented performance management tools, and comprehensive cloud-based solutions that effectively integrate with existing HR software.
2. Tools for Real-Time Employee Engagement – Companies have always placed a heavy emphasis on collecting and measuring data relating to customer experience. Now, the same tools are being used to understand and improve candidate and employee experience as well.
With real-time evaluation of employee needs, concerns and issues, organizations can boost their employer brand value. We're expecting to see more dynamic tools designed to attract and retain top talent through better employee engagement, culture assessments, mood-monitoring, pulse surveys and real-time analytics.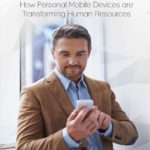 Free Featured Product
:
How Mobile Devices are Transforming Human Resources
This white paper highlights how mobile technologies can transform human resources by enabling mobile HR self-services, getting rid of tedious and time consuming processes, and letting you to play a more strategic role in your organization.
3. Mobile Recruiting Software and HR Tools – Mobile solutions are already being used to improve applicant and employee experience, streamline HR processes, and enhance employer-employee collaboration. We expect to see more advancement in mobile-friendly ATS or applicant tracking systems, employee management solutions and other HR tools.
With more job seekers using their mobile devices to perform searches, evaluate prospective employers and apply for open postings, it's time for organizations to step up their game as well.
4. Fully Integrated, Cloud-Based HR Solutions – There's no doubt that cloud-based technology is becoming the backbone of every industry, HR and recruitment included. HR platforms integrated with this technology offer anytime-anywhere access, which allows managers and professional to collaborate in a faster and more efficient manner, even across multiple locations.
The cloud is effectively putting an end to boundaries, geographical or otherwise. We fully expect to see more tools and applications designed for connecting a mobile and global workforce.
5. The Revolution in Talent Acquisition Software – When it comes to hiring candidates, the entire landscape has changed. Most companies still rely on specific task-oriented tools, such as resume sorting software. We expect this to change with collaborative technology that helps companies attract and retain high-quality talent.
Today, recruitment has become more about employer brand building than just posting a job advertisement and screening candidates who respond. With an increase in social media and mobile hiring, cloud-based recruitment software is the way to go.
6. Tech Solutions for Employee Wellbeing – With the paradigm shift toward improving employee experience, more companies are relying on technology to help them deliver what their people need. This includes initiatives for employee health and wellness, professional development, education and training, as well as other employer-provided benefits.
These incentives do more than just attract new employees, but also ensure that existing talent stays happy and productive. As such, we should see more digital learning programs, video-based training and employee assistance platforms.
Technological developments are becoming part and parcel of HR and recruitment, practically reinventing the sector. There's no aspect of day-to-day activities that cannot be improved with the right tools, and manual operations are becoming a thing of the past.
Job seekers are already making the most of modern software and tools, so why should employers be left behind? With such a huge variety of automated HR solutions already available, and more entering the sector every day, this is certainly the time to explore your options!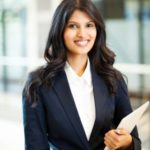 The following two tabs change content below.
Tresha D. Moreland, MBA, MS, FACHE, SPHR, SSBBP, founder of HR C-Suite, is an HR thought leader in Human Resource Strategic Management. She has held key human resource leadership roles for over 20 years in multiple industries most recently a senior vice president in the healthcare industry. Tresha is the founder and publisher of HR C-Suite (www.hrcsuite.com). HR C-Suite is a game changer results-based HR strategy website. It is a first-of-it's-kind site that organizes HR strategy based on desired business result. She has developed a business philosophy of integrating human resources with business strategy, thus creating a hybrid HR leadership approach. This approach enables the leveraging human resources to achieve business results.
Latest posts by Tresha Moreland (see all)
Donate To Help Others
Donate to Doctors Without Borders
Check This Offer Out