Significant Improvements to HRM with Analytics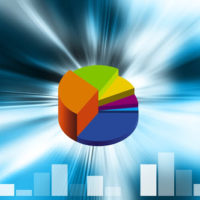 With the effective usage of analytics, the HRM business function can be made more efficient and productive. Analytics give you insights into the way HRM s run, and give scope for improvement.
Human resource management is an ocean, and is often unwieldy to handle. Since the process involves so many stakeholders, and impacts all the other business functions of the organization, it is essential that HRM be made efficient so that the other business functions can be run smoothly. In ensuring that HRM is efficient and the decision-making by the stakeholders is effective, analytics play a huge role.
However, due to several reasons, not many organizations give importance to analytics the way they should. They just consider them as a factor but don't make use of it more than that. In fact. Many organizations do not even have an effective way to analyse their business processes and come up with improvements. They don't have a data collection mechanism, let alone analysis and disbursal of the analysis. It is therefore a structural and strategic change in the way HRM is carried out in organizations. Decision-making needs to change from one based on guesswork and intuition to being based on data and extensive analysis.
Doing the same things again and again just because they are giving some results is not very useful in the long run. There might be ways to do things in a better and more efficient manner that is convenient for everyone. To realize these, it is essential that the current process be measured exhaustively and insights be gleaned on how and where the process can be improved.
However, manual processes leave little time for HR professionals and senior management to carry out analysis and realize insights. They will be so busy with the work that they do not have time to step aside and look at the process dispassionately and analytically. This is why organizations need to use technology. Technology can significantly reduce the workload on HR professionals so that they can spend time on other tasks. Also, technology can help with analysis and reporting and ensure that the HRM process is carried out greatly.
Since HR technology is the single interface from which all things related to HRM will be managed, there is no need for an additional collection mechanism. All the data is already available in the repository and it is only a matter of sorting the data and using it as necessary. Also, today's Hr solutions come with advanced analytics which help with the analysis of different aspects of HRM easily. Apart from the analytics setup already existing in the solution, users have the option to build different analytics problems to get the insights they need. For example, users can understand whether employees are punctual or if everyone has undergone the statutory training programs or the like. Also, they can also analyse complex situations like whether an employee from a particular business unit is prompt in engaging in a particular task or not.
Today, where everything is digital and businesses are employing technology like never before, it is essential for organizations recognize the need to have data-driven processes and therefore make use of technology smartly. Also, HR software can improve how reporting is done in organizations. It can be programmed to automatically analyse data and send the results to the stakeholders. Also, since the stakeholders have their own credentials, they can also login and view their reports anytime they need to.
Author Bio:
Rachel Smith
Rachel works for SutiSoft, Inc as a web content writer. Rachel covers business topics, Human Resource Technology and SaaS trends.
The following two tabs change content below.
Tresha D. Moreland, MBA, MS, FACHE, SPHR, SSBBP, founder of HR C-Suite, is an HR thought leader in Human Resource Strategic Management. She has held key human resource leadership roles for over 20 years in multiple industries most recently a senior vice president in the healthcare industry. Tresha is the founder and publisher of HR C-Suite (www.hrcsuite.com). HR C-Suite is a game changer results-based HR strategy website. It is a first-of-it's-kind site that organizes HR strategy based on desired business result. She has developed a business philosophy of integrating human resources with business strategy, thus creating a hybrid HR leadership approach. This approach enables the leveraging human resources to achieve business results.
Latest posts by Tresha Moreland (see all)
Donate To Help Others
Donate to Doctors Without Borders
Check This Offer Out