Top HR Career Questions and Answers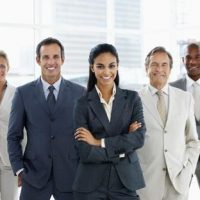 Q.  Can I be a HR manager without a degree?
A. It is feasible, but highly unlikely. US News and Business Reports investigated this question in 2010 and identified that HR expertise by itself is
not what businesses solely count on from their HR leaders. The journal reviewed over fifty companies that employed HR brass from within and revealed that the majority of folks, who did the job for years, supporting HR executives and learning the ins-and-outs of the position, became out of their element once transferring to managerial levels.
Human resource management is a specialty, like bookkeeping. The career requires HR authorities to recognize all personnel facets for them to come up with the suitable choices to maintain long-term goals for businesses. The role holds, equally, legal and moral obligations along with budgetary and other organizational concerns.
HR supervisors are accountable for guaranteeing the wellness and safety of staff, for executing fair hiring and for defending or reacting in the event of misconduct.
Think about it. Would your firm employ an accountant who never studied bookkeeping? Even if prospects work for many years in the business, the possibility is high that hiring managers would not even look at the applicant, partially because securing a company's financial resources is paramount to any business.
The exact same point holds true in human resource management. Therefore, if you have a professional passion to develop into a human resources executive, you should obtain a diploma.
Q. Which is better, pursuing a degree or getting SPHR certification?
A. Would like you to ignite a bunch of HR pros? Simply challenge the importance of their Senior Professional in Human Resources (SPHR) accreditation or other HR certifications. Several folks are passionate about their qualification, and others are equally excited that hiring managers really don't care when people use a SPHR label after their name. It sometimes is an entertaining controversy to watch.
According to Cornell University, only having HR qualifications and accreditations really are not sufficient in today's corporate environment where requirements of human resources managers have never been greater.
Conversely, the Society for Human Resource Management suggests that SPHR "badges" can easily position people away from groups of HR candidates without them, boosting opportunities for company advancement or obtaining a better job at a different firm.
So, exactly what's the solution? Why not acquire both? Why not get an official certification as an HR expert and tag your diploma? In this way, all your bases are covered.
Q. What degree do I need to make it in Human Resources?
A. Several HR executive roles call for applicants to own, at the very least, a bachelor's degree from a recognized college or university. The three most popular diplomas that prepare prospects for a profession in human resources are BA: Business Administration with HR minor; BA Healthcare Administration; or MBA for HR Director
Recruiters who select HR managers will definitely favor applicants with comparable degrees. In the end, doing well in human resources has to do with working-relationship abilities, company ethics, and specialization; but, if you want to get past the front and possess a possibility for advancement, a diploma is a must-have, particularly in tight job markets.
Q. Are there high-tech, cost-effective solutions available to achieve education, training and skills?
A. Absolutely! Folks can acquire human resource management diplomas from conventional colleges and universities, online. Web-based institutions serve folks who have careers and families; people can easily discover these accredited, HR online-schools on the web at Degree Jungle.
Pennsylvania State University and the University of Connecticut are a couple of the more popular online institutions that deliver web-based, distance-education courses in human resource administration (HRA). Some of the most standard online curricula normally generate master's diplomas or post-education certification in HRA.
The following two tabs change content below.
Geoffrey Harrison is an experienced education writer specializing in career path guidance and scholarship acquisition. A frequent contributor to education resource site DegreeJungle, Geoffrey enjoys spending time with his family at their home in Madison, Wisconsin.
Latest posts by Geoffrey Harrison (see all)
Donate To Help Others
Donate to Doctors Without Borders
Check This Offer Out