HR and Marketing: Working Together to Build Brand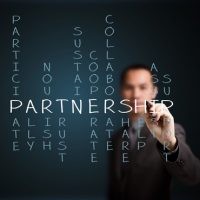 It wasn't so very long ago that Human Resources (HR) and Marketing were seen as two very different departments within an organization. But in recent years the two have begun to overlap many duties, almost to the point of merging them as a single unit. Although they are, in reality, two very distinct departments, much of what they both do is to serve one distinct function and that is to build brand for the employer. With this in mind, there has been a growing emphasis on aligning the two departments to make the process of branding smoother for all involved.
Building Brand for Today's Consumer
Building brand is best accomplished from the inside out. Nothing speaks louder and more convincingly than a brand ambassador and these are typically staff members who believe in the company they work for. This is extremely important when building brand because today's consumer seeks to engage with the brands they deal with, meaning the employees in marketing who represent the company. Millennials want to know what the companies they buy from stand for, what role they are playing in society and that the brands they deal with have a social conscience. What better way to set the stage for all of that than with an employee who knows the company inside out, is willing to testify to what the brand stands for and, in effect, be the voice and the face of the brand.
Money Matters – Financial Services Marketing
Now then, take a niche industry such as financial services marketing. Consumers tend to have limited trust when it comes to monetary transactions, especially large ones, because of a handful of fraudulent financial advisors who made off with millions in one scheme or another. Any business within the financial services niche, then, is already off to a rough start counteracting bad press created by others, maybe even decades ago! Financial services marketing from professionals such as Berbay will work together with HR to identify key players within the team who not only believe in their company, but have the personality and personal integrity to be those all important brand ambassadors that consumers will trust.
Financial Marketing Services Rely on HR
Whether your financial marketing services team is in-house or outsourced, they will be getting key information from the company's HR team. Bear in mind that HR is no longer just a support team that hires and seeks to retain top talent, but is also a major part of a company's vision. HR does recruit talent and is responsible for training, but HR is also responsible for keeping morale high and employees loyal to the brand. Without a strong HR team, it is likely that a powerful brand ambassador just wouldn't exist.
Putting It All Together
Summing this up, the point being made is simply that when it comes to financial transactions, consumers seem to be leery of turning over large sums of their hard earned money. Financial services marketing seeks ways of building a trustworthy brand and one of the ways to accomplish this is through a trustworthy brand ambassador from within the company itself. HR recruits, trains and builds employee loyalty, three things that are all integral to the role of a brand ambassador. Seen in this light, it is easy to understand how marketing and HR need to team up for optimal results in building brand. Together they are a formidable team.
The following two tabs change content below.
Calvin Page: is a journalist and blogger who specialises in articles concerned with all things business, from finance, to management, to keeping a green office, and even the real estate aspects. For more information contact Calvin here: calvpage@gmail.com.
Latest posts by Calvin Page (see all)
Donate To Help Others
Donate to Doctors Without Borders
Check This Offer Out