Role of HR Analytics to Making Sound Business Decisions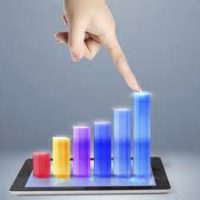 In today's fast-paced and dynamic corporate environments, integration to up-to-date technological tools has developed into one of the most efficient ways to keep up and survive. Many businesses, particularly the successful ones, have incorporated HR Analytics to help their top tier management teams to make sound and reliable decisions.
HR Analytics and Decision Making
Making sound decisions in business can be challenging, but with today's HR digital transformation, running a business is no longer as complicated as it used to be.
Simply put, the data collected from business operations, employees and customers, once they have been transformed into statistics and insights, can be a powerful tool. Analytics is the process of utilizing historical data to generate analysis behind the trends.
HR analytics is a tool that utilizes data based on human capital. It aims to help solve issues and concerns on the business and allows top management to attain a bigger picture and further understand what's happening in the company. These people-data, including manpower, demographics and profiling, and system-collected data, including payroll, benefits, leave credits, among others, are powerful enough to answer management queries concerning the business' operations.
How does HR Analytics work?
HR Analytics can be run using systematic software which houses a centralized, common source of information. It can provide timely records, data and statistics that could help in investigating, reporting and further understanding human capital.
What does HR Analytics do for the company?
HR Analytics helps minimize human error.
Compared to reports generated through manually-encoded reports using basic database software, HR Analytics automates reports, which means there will be less room for errors. All codes and computations can be encoded which will automate processes and computations. For instance, instead of manually counting the number of millennials in your workplace, an HR Analytics software can generate an instant report showing the different age groups in the company. This could provide rich insights on the nature of your multi-generational workforce, diversity, and equality profiles.
Less man hours spent on making reports means more time for analysis.
One of the most common mistakes in the corporate setting is that groups and teams spend so much time accomplishing reports, instead of brainstorming and analyzing the happenings and events behind the numbers. With an HR Analytics program, all dash board, monthly and even daily reports could be generated instantly as one unified source of common data. Moreover, it will diminish time spent on validating and aligning numbers generated by two different workers.
It helps you attain a macro-level eye view of your human resources.
HR Analytics does not only improve reporting, but also helps in the macro-management side of the business. Top tier management who wishes to observe latest data on salary and general and administrative expenses (SGAE) could easily monitor figures using powerful HR software.
Studies show how HR Analytics improves employee productivity.
HR Analytics lessens the burden of the workforce by diminishing manual labour such as encoding, computing and cross-checking. When employees feel like they can manage their time well, they tend to perform better. A data-driven analysis pushes employees to be more investigative and critical.
HR Analytics helps you prepare for risks.
An HR Analytical software will serve as an early warning device for events that require immediate attention of the top management. For instance, if the current year-on-year data on resignation has surpassed its previous year equivalent, the management might have to dig deeper on reasons concerning employee resignation and how to address high turnover rate. Another illustration would be addressing a decreasing employee satisfaction rating among the workforce.
Implementation of HR Analytics
The first step to implementing an effective analytics tool into your organization is to establish a dedicated team composed of a data mining professional, information systems analyst, corporate finance officers, and human resource officers. This team will also be working hand in hand with the rest of key users from core departments for encoding of first-hand data. Full implementation of software tools usually take six to nine months, depending on the existing system that the company utilizes. In the end, the output and deliverables of the software should be duly aligned with the company's end-goals.
As a business owner, your talent is one of your most valuable assets. Through HR Analytical software, the skills of your talents can be maximized according to their full potentials. It will drive mission-critical human resources decisions based uniquely on qualitative valuations, and the lack of consistent data insights inhibits them from being fully proactive.
The following two tabs change content below.
Jon works as a HR executive at HR Advise Me, UK. With his management skills & experience, he support & deliver a range of pragmatic management solutions and advice to help you get the most from your employees. Apart from his work he loves scuba diving, trekking & writing. Meet Jon at HR Advise Me for any kind of
HR Consultant
.
Latest posts by Jon Pankhurst (see all)
Donate To Help Others
Donate to Doctors Without Borders
Check This Offer Out