How to Recruit and Retain the Millennial Generation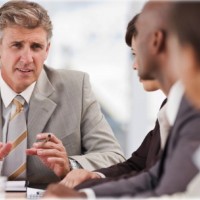 Millennial is a generation that prefers working in a stress free environment. It is due to the reason such a generation hardly works 9-5 for a longer period of time. I always look for employees who are creative and like to go beyond their limits to accomplish tasks. And to make it happen, I use to hire millennials. The reason behind my decision is quite obvious. Millennials, often known as 'Generation Y' are smart and they know how to make the most out of every opportunity without working too hard.
Therefore, if you want to stay ahead of competitors, then don't hesitate to hire young and enthusiastic people. I know that you must be thinking about the troubles you might have to face after hiring millennials, right?
Well, to overcome your problem, I have narrowed down some remarkable ways that will surely help you recruit and retain the millennial generation quite easily.
So, get ready….
Provide them with Freedom
Oh yes, it is true. You don't need to be harsh with your employees. Instead, provide them with enough time to complete the assigned tasks in their own ways. For instance, if you have assigned a complicated task to your employee, don't push him to submit it before the deadline. In fact, the best thing you can do is allow him to take maximum time. And, this is what a young group of working people wants.
After implementing this technique, I am pretty sure that you will get a very positive response in the form of impressive result.
Arrange Training Sessions
Young employees are always eager to learn new trends and techniques to polish their skills. And to quench the thirst, such a bunch of enthusiastic people desperately look for authentic training sessions. Now, it is the best chance for you to transform your office to an amazing learning place. By arranging informative training sessions, you can establish a strong bonding with your team members. Moreover, you can also teach them your personal work tactics for better performances in future.
Don't Forget to Motivate Them
If you want to make your company stand out of the competition, never forget to motivate your employees. To be honest, it is simply a phenomenal way that will keep your young team members rejuvenated. For this, you need to coordinate with the supervising authority of each department. Ask all the managers to treat their sub-ordinates in a pleasant way and whenever possible motivate them to attain tremendous outcomes.
Remove Communication Barrier
It is one of the biggest problems that destroy the entire working atmosphere quite drastically. Therefore, if you want to keep your young and energetic employees engaged, remove all communication barriers. In fact, I would suggest you to connect with each employee of your team directly through Skype or whatever the software you are using for communication.
This way, understanding the problems of all your employees would be easier for you.
Concluding Thoughts:
After following the above mentioned ways, I am pretty sure that you won't have to face any kind of problem in recruiting and retaining the most creative generation of all times.
The following two tabs change content below.
Anna Marsh is working as a Senior HR Specialist at a multinational company at
Essay Ace Services
in Colombo. She has been serving this industry since three years. Apart from work, he a big movie freak.
Latest posts by Anna Marsh (see all)
Donate To Help Others
Donate to Doctors Without Borders
Check This Offer Out