4 Recruiting and Hiring Challenges Face by Small and Medium Businesses (and How You Can Fix Them)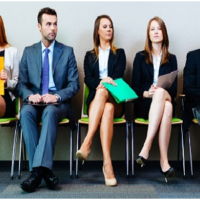 Recruiting and hiring are particularly challenging for small and medium-sized businesses. Here are four talent acquisition challenges that typically stymy small and medium businesses (SMB) —as well as strategies you can use to beat them.
Big businesses have a few advantages when it comes to recruiting and hiring. They have recognizable branding, well-established recruitment, interview strategies, and plenty of existing employees to ask for referrals. Perhaps most importantly, they have the advantage of experience: they have been recruiting and hiring new people for years and know all the best approaches to bring in the best people.
Small and medium-sized businesses don't have the same tools at their disposal. On the contrary, SMBs—especially young, growing companies—lack the resources, brand pull, and established practices that often lead to stellar hires. These issues result in a range of challenges that virtually every SMB will have to plan for to achieve success. Here are four of the biggest challenges SMBs face when trying to recruit and hire new talent—as well as tactics your business can do to adapt and overcome.
The Challenge: Competing against larger businesses for qualified hires
Big brands have a gravitational pull for many of the sharpest, most qualified candidates. Not only are people automatically drawn to things they know, but large enterprises can also usually offer higher salaries and better benefits packages, among other attractive perks. Being an unknown commodity in this landscape is challenging, to say the least.
The Solution: Likely, you can't compete with bigger businesses regarding salary or outlandish benefits. However, you can offer things that larger organizations can't. One of the common complaints about working for big brands is that most employees just end up as faceless cogs in the machine. As such, you can compete for employees by offering more opportunity to make a mark. Advertising prospects for advancement, ongoing learning and development, and vibrant company culture will also help set your business apart from the Goliaths of the world.
The Challenge: Establishing an effective hiring process
Designing a hiring process can frankly be a pain. You need to decide how to advertise the job, what to write in the job description, what to look for in resumes, who to invite in for interviews, how many interview stages you want to have, what interview questions to ask, and how to vet top candidates before employment. The process is long, involving, complex, and costly. No wonder some small business owners decide to go with their gut and hire who they think fits, instead of being thorough about verifying that person's skills and experience and checking his or her background.
The Solution: You can't afford to take shortcuts in the hiring process. At best, being lazy about your company's recruitment and vetting policies will result in more hires that don't deliver the results you wanted. These failed hires will torpedo your productivity and lead to more costly interview processes. At worst, failing to do your due diligence could result in negligent hiring claims. So don't take those shortcuts. Take the time to describe what you're looking for in a position, to design an interview script, and to establish a consistent background check policy that you will follow for every single hire. You'll be rewarded with better hires and greater peace of mind.
The Challenge: Settling for lukewarm hires
There is a thing in the hiring world known as "the warm body syndrome," and it commonly plagues SMBs. The basic idea is that your business needs to hire someone quickly and cheaply to serve a particular function. As a result, you end up overlooking shortcomings in qualifications and experience, just to get someone in the job who can start picking up some of the slack. This strategy might work for temp positions (though it's still not recommended), but it's a disaster for full-time hires. Sure, it'll seem as if you're saving money, but you are in fact, losing cash by paying a salary for someone who is dead weight for your business.
The Solution: Remind yourself not to settle. Even if it seems like your hiring process is dragging on far longer than you anticipated, it's still better to wait to find the "right" person than hiring someone just because they are convenient. An employee who has the skills, experience and attitude you need will be much more cost-effective for your business eventually—even if you have to pay them more in salary.
The Challenge: Retaining talent for the long haul
Hiring good people is difficult. Retaining them is harder. One of the ways in which big companies have a leg up over SMBs is that they have well-established talent management practices in place. Smaller businesses might not even have dedicated human resources departments, let alone a firm grasp on how to manage, nourish, and capitalize on the full potential of that talent. As a result, employees at SMBs can sometimes end up feeling lost. Overall, that lack of direction and momentum will inevitably lead to higher turnover rates.
The Solution: Your business cannot subsist without strong talent management practices in place. If you want to hold onto those great hires you've made lately, you need to recognize their value. Employment isn't a one-way street. Employees work hard for you, and they expect something in return. While you're compensating your people with salaries and other benefits, that's not necessarily enough. It's important for people to feel that they are advancing at work. Establishing mentorships, scheduling regular one-on-ones between employees and supervisors, clarifying advancement paths, and focusing on learning and development opportunities will not only allow your company to retain top talent for longer, but will also add valuable new skills, knowledge, and capabilities to your workforce.
Wrapping it up
Big businesses might seem as if they are holding all the cards when it comes to recruiting and hiring qualified people, but that's not the case. Ultimately, all people are looking for jobs they love in environments they enjoy with strong compensation and clear opportunities for growth. If you can offer these perks and maintain exacting standards with smart hiring and vetting policies, you will be able to find and retain top talent as well as any big-name brand.
About the Author: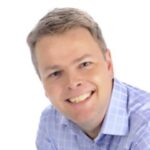 Michael Klazema has been developing products for criminal background check and improving online customer experiences in the background screening industry since 2009. He is the lead author and editor for Backgroundchecks.com. He lives in Dallas, TX with his family and enjoys the rich culinary histories of various old and new world countries.
The following two tabs change content below.
Tresha D. Moreland, MBA, MS, FACHE, SPHR, SSBBP, founder of HR C-Suite, is an HR thought leader in Human Resource Strategic Management. She has held key human resource leadership roles for over 20 years in multiple industries most recently a senior vice president in the healthcare industry. Tresha is the founder and publisher of HR C-Suite (www.hrcsuite.com). HR C-Suite is a game changer results-based HR strategy website. It is a first-of-it's-kind site that organizes HR strategy based on desired business result. She has developed a business philosophy of integrating human resources with business strategy, thus creating a hybrid HR leadership approach. This approach enables the leveraging human resources to achieve business results.
Latest posts by Tresha Moreland (see all)
Donate To Help Others
Donate to Doctors Without Borders
Check This Offer Out