Train Or Hire: What Is Better For HR?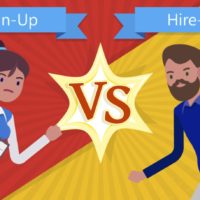 Harnessing the talents of the employees is also a responsibility of the HR department of every company. Investing in the employee's talent is one of the ways of keeping your employee's confidence in the company. This will also make him able to work for the company in a much better way. However, some people believe that instead of spending time in the old employees who can even switch their jobs after training, hiring new people with the advanced skills is much better option. Though it is a debate which often happens in the meetings among the HR managers to decide the future of the company.
This confusion is a serious concern for the HR managers who work for the small businesses which usually don't have even a team of HR specialist people with whom they can discuss. They only get the opinions of the owner or operational officers of the company who are not the right people to discuss because they don't have any human resource management education. In such scenarios, getting outside help is the only option that an HR manager of any company can take.
In the next lines of this article, you will read a detailed and researched analysis on the employee's training or hiring by different HR departments of top notch companies. This analysis will help you in making the best-suited decisions for your company because, in the HR, nothing is standard.
What do you personally prefer?
At first, you must ask yourself what you prefer. You are the HR manager for your company and you know your company better than anyone else. You are the one who hired all the employees or keeping their performance in check. There are high chances that your preference would be right for the company's future. However, you must be sure that you are not taking a wild guess, but you are certain about it. Being an HR manager, your performance reflects on the others that is why all of your decisions must be on the point and in favor of the company. That is what makes important to have a second thought on your decision by considering the following points.
Hiring Costs vs. Training Costs
Being an HR manager, you could not risk your job credibility by asking a big budget for hiring or training of the employees. Recruiting a talent involved different activities which cannot be run without fueling them with some capital. You would have to run the ads to find the right talent. You will also have to invest your efforts in examining the applicants and lining up the interviews which are time taking things. Moreover, no one knows how much it would be required to find the ideal candidate for the job.
On the other side, if you want to train your employees, first you have to identify which employees of yours have this potential of growth. Then you would have to arrange a trainer who can be trained them about the new thing you want your employees to know. The trainer would also charge his fees from you. Secondary, the productivity of the company will also decrease because the chunk or the cream of your company would be busy in training and could not be able to contribute in company's production.
Both of these practices have some cost and you might get it from the top management, but it would be your decision to either hire new one or train the existing one. The costs of both practices will also help you in making the right decision.
Effects on the existing employees of new hiring
Before hiring a new talent for a job which any existing employee can also do with right training would make some effect on the employees. For example, if you are the HR manager of any academic writing company and you want someone in the company who can give your customer help with essay, you can hire a specialize writer for the essay writing. But it can demotivate your coursework writer because he can also do that job just after some training. You should also consider this aspect while deciding.
For the long term prospect
Being an HR manager, it is your duty to think about the future of the company. That is why you should also think about the long term value of the job for which you want the talent. You have to determine that hiring an individual for any special job is better for your company or trained your best employees for that job is better. You must think in the collective betterment of the company and for the person for that job. Moreover, you also have to keep a keen eye on the industry because an employ who you have trained can switch his job after getting the required training for one specific job which has worth in the market.
Wrapping it up
You must have to look every possibility from all the angles. You have to take every step what you feel is right for the company. However, your core job is to give your company the best available talent, and it doesn't matter if it comes from the inside or the outside.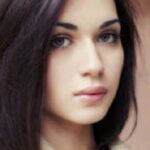 The following two tabs change content below.
Tresha D. Moreland, MBA, MS, FACHE, SPHR, SSBBP, founder of HR C-Suite, is an HR thought leader in Human Resource Strategic Management. She has held key human resource leadership roles for over 20 years in multiple industries most recently a senior vice president in the healthcare industry. Tresha is the founder and publisher of HR C-Suite (www.hrcsuite.com). HR C-Suite is a game changer results-based HR strategy website. It is a first-of-it's-kind site that organizes HR strategy based on desired business result. She has developed a business philosophy of integrating human resources with business strategy, thus creating a hybrid HR leadership approach. This approach enables the leveraging human resources to achieve business results.
Latest posts by Tresha Moreland (see all)
Donate To Help Others
Donate to Doctors Without Borders
Check This Offer Out