Creating and Sustaining Successful Growth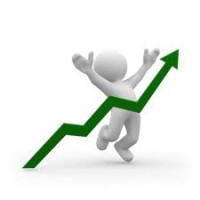 The newspaper industry beset by challenges, mainly due to disruptive innovations, is evidenced when first quarter reports indicate a decline in daily circulation numbers. The Sacramento Bee in particular experienced a decline daily circulation by 13.7% which equates to 214,219 subscribers, and Sunday readership fell 8.6% to 266,542. The Sacramento Bee worked at addressing these financial challenges by initiating layoffs and furloughs. While layoffs and furloughs may be a short term financial solution, the question remains how does an industry take action in the face of disruptive innovations and ultimately overcome irrelevance?

The first newspaper was published in Rome in 59 B.C. The first monthly newspaper was published in Venice in 1556. It was in 1690, the first newspaper published in America. The introduction of the railroad made it possible for the newspaper industry to deliver newspapers daily. For nearly two and half centuries the newspaper industry dominated the news industry. That is until 1933 when the radio entered the scene. The American newspapers tried to stop the Associated Press news service to radio stations. However, in 1954 there were more radios then daily newspapers. The radio would be only one of many challenges the newspaper industry faced due to innovative changes in how the public receives its news.
The Challenge
Think of all the ways we receive news today: Television, radio, satellite radio, email, breaking news text messages, social networking sites (i.e.: Twitter, Facebook), internet news sites, Iphone news apps, and blogs. Not to mention what we hear around the "water cooler" at work. The stark truth for the newspaper industry is that news is available to the public for free or at a low cost. However, the newspaper industry is not alone in facing the challenge of rapid change. Automotive, banking, healthcare among other industries are facing the challenge of rapid change.
In light of daunting challenges such as ever changing technology, economic uncertainty, increasing competition and regulations, workplaces have found that the status quo is the "status isn't". Since standing still is not an option, workplaces must continue to forge ahead and consider innovative growth strategies. The challenge of today, is know how to create and sustain successful growth.
A solution
In Clayton Christianson's book, "The Innovators Solution: Creating and Sustaining Successful Growth" he suggests implementing a disruptive growth engine. The disruptive growth engine consists of four steps.
Step 1: Start Before you Need to – The best time to invest is when the business is still growing. Budget for it based on number of successful businesses that can be launched each year with success expected with sound management principles applied.
Step 2: A Senior Manager in Charge – Appoint a senior leader to shepherd ideas. The senior manager can monitor the resource allocation process, decie which processed do and do not apply and keep communication flowing across the disruptive and sustaining boundary.
Step 3: An Expert Team of Movers and Shapers – Senior management should create a core team at the corporate level that is responsible for collecting disruptive innovation ideas and molding them into propositions that fit the litmus test.
Step 4: Train the Troops – Those closest to the market should be trained on what to look for so that they may send the right ideas into the right process.
One thing seems to be true. Small, large or mid to long-standing workplace will need to think differently about operating workplaces for future survival.
"Never interrupt someone doing something that you said could not be done." ~Amelia Earhart
The following two tabs change content below.
Tresha D. Moreland, MBA, MS, FACHE, SPHR, SSBBP, founder of HR C-Suite, is an HR thought leader in Human Resource Strategic Management. She has held key human resource leadership roles for over 20 years in multiple industries most recently a senior vice president in the healthcare industry. Tresha is the founder and publisher of HR C-Suite (www.hrcsuite.com). HR C-Suite is a game changer results-based HR strategy website. It is a first-of-it's-kind site that organizes HR strategy based on desired business result. She has developed a business philosophy of integrating human resources with business strategy, thus creating a hybrid HR leadership approach. This approach enables the leveraging human resources to achieve business results.
Latest posts by Tresha Moreland (see all)
Donate To Help Others
Donate to Doctors Without Borders
Check This Offer Out