The Secret Behind Google's Workplace Culture: Tips For HR Executives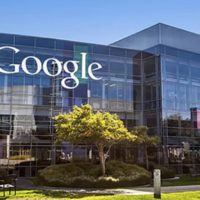 There has to be something unique that makes Google stand out amongst all other "big companies" and get the reputation that it has.
No one should be surprised to hear that Google has made it to and aced "best companies to work for" many a times.
Employment
Any company works on the courtesy of its employees and thus ensuring not only satisfaction but happiness of them is what creates a workplace with motivated and productive environment. Google stands first in the queue when we talk about such companies.
The hiring process of Google is absolutely outstanding. Out of over 1 million candidates those recruited are 0.5%. The HR team is highly fussy and exacting when it comes to hiring. They make sure that they test the candidate covering all aspects of his personality other than his skills and experience. Their questions at interview are very tricky and demands an IQ level of 160 to 175 which caters the category of extra ordinary genius.
Punctilious
Bringing out the best from their employees is what the HR team at Google focuses on. One of the methods they do this is by utilizing numbers. They carry out regular studies and use algorithms that gives the estimate of employees that can withdraw from the firm, most appropriate dimensions of furniture in their cafes.
For an instance, when Google realized after sharp observation that the reason which contributed towards its women workforce resigning at a higher rate is because of the pregnancy period. Hence, the company made sure they to extend the paid leaves for them after labor and then there was a drastic decline observed in the percentage of women leaving. Pointing out such slightest of changes in their company's progress and bringing out the best possible solutions is what makes them "perfectionists".
Value Employees
Unlike other companies, Google offers recreational breaks to its employees in the afternoon which includes playing volley ball and many others. It is an established fact that short intervals with activities like these contribute in enhancing productivity of workers.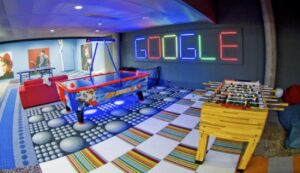 Furthermore, there are many surveys carried out for the workers which gives them the opportunity to openly voice their opinions and give expression to their creative and valuable ideas. Google keeps its workers feel "wanted" and "heard" all the time and thus keeps them engaged in such activities.
Appreciation
Google posses the sense of realization that the best compensation for all the hard work and toiling their employees do, is to merely appreciate their efforts. They incentivize them with awards such Best employee of the month. Every employee desires to achieve it at least once in his life and so they work to their maximum potential and display best performance every time.
Google applauds mistakes too as it well realizes that it has hired humans and not robots. The current COO of Facebook once made a mistake while she was working for Google which resulted in loss of an inconsiderable sum of money. Instead of bashing and right away firing her, like any other firm would have done, the co-founder of Google appreciated her saying her desire was to run her firm where people did not waste time in being extra careful which could be used to do many other things.
The following two tabs change content below.
Tresha D. Moreland, MBA, MS, FACHE, SPHR, SSBBP, founder of HR C-Suite, is an HR thought leader in Human Resource Strategic Management. She has held key human resource leadership roles for over 20 years in multiple industries most recently a senior vice president in the healthcare industry. Tresha is the founder and publisher of HR C-Suite (www.hrcsuite.com). HR C-Suite is a game changer results-based HR strategy website. It is a first-of-it's-kind site that organizes HR strategy based on desired business result. She has developed a business philosophy of integrating human resources with business strategy, thus creating a hybrid HR leadership approach. This approach enables the leveraging human resources to achieve business results.
Latest posts by Tresha Moreland (see all)
Donate To Help Others
Donate to Doctors Without Borders
Check This Offer Out