How Will Google Hire Impact Your Recruitment Strategy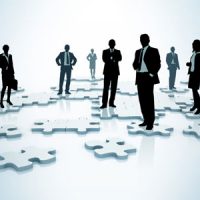 As more candidates find jobs through online sources, and more recruiters are casting their nets online, it has become increasingly important to stay on top of online trends. After all, attracting good quality candidates is integral to running a successful business.
In July of this year, Google launched the addition to G Suite, Google Hire.
So, what is Google Hire exactly?
Before determining how this will shape your recruitment strategy going forward, it will be important to get a grasp on what Google Hire has to offer, and for who. The claims are grandiose: Google Hire simplifies finding talent, getting to know candidates, and scheduling and managing interviews.
When Hire was announced, there were rumors circulating that employers could snoop on candidates internet search history! This was later put to bed by an interview a Google representative gave to tech magazine, Gizmodo in April 2017. Google Hire will only share information that the candidate voluntarily provides to the employer.
The features are listed on the Google Hire website as:
Communicate with candidates (emails will sync to both Gmail and Hire);
Schedule interviews while being able to see the interviewers calendar, and attach important information such as interview questions, and contact info;
Build, track, and analyze the pipeline trajectory for candidates (data can be imported into Sheets).
How will this shape my recruitment strategy?
It's still too early to say if Google Hire will have a notable impact on how recruitment is done, but we can offer our predictions. If the mass adoption of many other Google products is any indication, chances are that Hire is here to stay.
A comprehensive recruitment ecosystem
As of now, it looks like Google's goal is to make Hire a full stack solution. Though this won't come without challenges, as they will have to wait for corporate giants and other established businesses to adopt their model.
On the other side, it will be interesting to see how potential candidates react to seeing job ads listed by Google in their feeds, rather than established job platforms.
Later, as both the candidate and the employer move through the hiring process using the Hire platform, we will get a greater indication of Hire's intuitiveness-- and whether or not it meets everyone's needs on both ends.
In the end, there's no doubt that a full stack HR solution that's built like any other Google product (read: easy, intuitive!) is an attractive thing for a lot of HR professionals. Whether your team decides to use Hire or stick with what they have, we can be sure that HR solution providers will be updating their platforms in order to keep up with these updates.
Keeping a close eye on industry updates will be a big part of adapting your recruitment strategy. We are in an age in which technology is rapidly advancing-- and this is good! It does, however, mean that we need to be plugged in and ready to readjust.
The following two tabs change content below.
Latest posts by Miriam Groom (see all)
Donate To Help Others
Donate to Doctors Without Borders
Check This Offer Out