Freedom to Laugh in the Workplace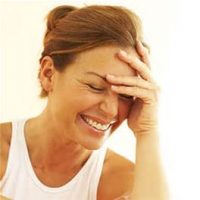 "Learn to laugh at your troubles and you will never run out of things to laugh about."
If this saying is true, due economic uncertainties, job stress, or life anxieties we should have much to laugh about.  Perhaps it is time celebrate our freedom to laugh this Independence Day.
Studies show that having a sense of humor can have positive affects on health. In fact, cardiologists, from the University of Maryland report that, "Laughter, along with an active sense of humor, may help protect you against a heart attack." This is a pretty significant finding given that heart disease is a number one killer in the U.S. Research also indicates that laughter provides an aerobic benefit, reduces depression, which is linked to overeating.
Award-winning humorous author, speaker and humor and health columnist, Leigh Ann Jasheway-Bryant, MPH, writes in one of her columns "The Joke's On You: Laugh Yourself Healthier" that laughter is important for those who have diabetes. Researchers from University of Tsukuba, Japan found a link between laughter and blood sugar.
Adding laughter to the daily regime of good exercise and a healthy diet is something to be considered if you want to stay healthy, despite stress.
So go ahead, chuckle, snicker.  Or just let it all out with a loud, belly-busting, snorting, GUFFAW! Your heart and sanity will thank you.
Declarations of Independence – by Leigh Ann Jasheway-Bryant
This July, I declare my independence from:
Whining
Jumping to the wrong conclusions
Creating worse case scenarios
Putting words in people's mouths
Assuming any change is bad if I'm not in control of it
Spending too much time with life-o-sucters
Focusing on what's bad in my life and what's gone wrong with my day
Scowling and rolling my eyes
Using my cell phone in my car
Living only a virtual life when there's a real one right outside my door
Raining on other people's parades
Not sharing my toys
Thinking that "teamwork" is just a lot of people doing things my way
Offering sarcasm as a service
Blowing up like a firecracker over the smallest frustrations
The following two tabs change content below.
Tresha D. Moreland, MBA, MS, FACHE, SPHR, SSBBP, founder of HR C-Suite, is an HR thought leader in Human Resource Strategic Management. She has held key human resource leadership roles for over 20 years in multiple industries most recently a senior vice president in the healthcare industry. Tresha is the founder and publisher of HR C-Suite (www.hrcsuite.com). HR C-Suite is a game changer results-based HR strategy website. It is a first-of-it's-kind site that organizes HR strategy based on desired business result. She has developed a business philosophy of integrating human resources with business strategy, thus creating a hybrid HR leadership approach. This approach enables the leveraging human resources to achieve business results.
Latest posts by Tresha Moreland (see all)
Donate To Help Others
Donate to Doctors Without Borders
Check This Offer Out