5 Reasons Your Company Should Embrace Flexible Working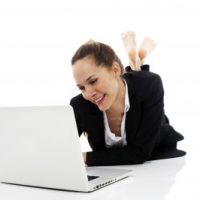 As more and more employees are starting to realize the benefits of a healthy work-life balance, flexible working is on the rise. Flexible working can cover any atypical working arrangement, including working at home a few days per week or only working during school term time. Often, this is to accommodate family life, but having children isn't a prerequisite for requesting flexible arrangements.
As a business owner, or a corporate leader, having everyone working in the same place at the same time has its obvious benefits; it's easier to plan workflow and to collaborate on projects. Not to mention, it's easier to keep track of attendance and punctuality. Many businesses – big and small – dread flexible working requests for fear of shaking up the status quo. If one person is granted flexible hours will everyone follow suit? Will the office be a ghost town on Fridays? Will some people take advantage and try to get away with doing less work?
Flexible working requests aren't something that employers should fear, and they can actually help you to grow your company and realise new opportunities. Here are the top five reasons you should promote flexible working in your business.
Healthy, happy employees
The biggest benefit can be seen in employee happiness. Keeping your employees happy and engaged has its obvious benefits. Productivity increases, sick days decrease and team morale is boosted. If employees have the opportunity to work from home at short notice, they are also less likely to pop into the office and spread germs around their coworkers.
Increase hours of operation
You may be missing opportunities by sticking to the usual 9-5 working hours. If some employees are better suited to working 8-4 and others prefer 10-6, your office hours are instantly increased from 8-6 without putting any strain on your employees. On the other hand, you may also reduce your hours and save on overhead if your employees are working from home.
Improve staff retention
Employees are more likely to stick around if their needs are met. This means that staff who might otherwise leave if they can't manage the workload or hours will stay with the same company for much longer. This results in higher retention of highly skilled and experienced staff who are able to offer a higher level of customer service. Recruitment costs are also lower if you enjoy high staff retention.
Broader skills available
In the case of job sharing, you can often double the available skill set and work to each person's strengths and capabilities. Whereas, if only one person is in the role, you would have to train the individual or hire another person to fill the skills gap.
Increased productivity
Although many employers imagine their home-working employees sitting on the sofa or catching up on household chores when they should be working, it has been proven that working from home can actually boost productivity. Employers will also be less stressed if they don't have to face the long commute and can work in comfortable surroundings.
Flexible working might not work for every company and every employee, but if your company has the resources and interest for it, it may be worth investigating how it could work for you. Any flexible working requests must be taken seriously or employers can find themselves facing a legal dispute.
The following two tabs change content below.
Rebecca Harper is a freelance writer living in London. After studying English at university, she pursued a career in journalism with a focus on startup culture, business and politics. She is currently working closely alongside solicitors at Gorvins, a
dispute resolution solicitors in Manchester
to investigate attitudes towards flexible working.
Latest posts by Rebecca Harper (see all)
Donate To Help Others
Donate to Doctors Without Borders
Check This Offer Out