Flexible Hours Attract the Best Employees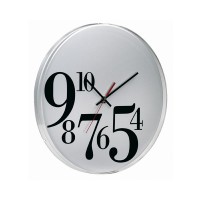 A recent article published in the Atlanta Business Chronicle showed that 73 percent of employees in the city would quit their current jobs if they could find one with more flexibility. In another article by Inc titled Why Flexible Working Hours Make Employees More Productive, they mention that over 20 million Americans voluntarily choose part-time over full-time work because of lifestyle pursuits.
An article in Forbes argues that flexible workers are more productive, and The Huffington Post also published an older, but still relevant article, Employees Want Workplace Flexibility Over a Promotion, backing the notion flexible hours are more important to employee happiness than many employers may think.
Let's take a look at why your organization should be offering flexible hours to attract the most valuable employees and some flexible scheduling options.
What, Exactly, are Flexible Hours?
Flexible working hours offer employees the opportunity to set their own schedules, vary their arrival or departure times, and adjust their work week around personal and employment-based opportunities.
Today's most desirable top-level employees, and especially women, are leaving the workforce due to lack of flexible employment options that allow them to balance their personal and work lives more diligently. At the end of the workday employers should be focused more on results than keeping track of how long someone's butt was in a chair.
There are even studies that suggest that employees with flexible working hours:
Are more productive
Take fewer sick days
Work longer hours
Are more content in their work
Types of Flexible Work Arrangements
Flextime: Employees can start and finish their workdays at times that are agreed-upon by their employer. This may also include longer lunch hours.
Telecommuting: Employees can work from home (or wherever there is an internet connection) on select days of the week.
Compressed Work Week: An office that, for example, works four 10-hour days (Monday through Thursday) instead of five 8-hour work days.
Results-oriented: Employees are not constrained by hours, only by specific goals or deadlines.
Why Offering Flexible Hours Attracts the Best Employees
Today's employees are working longer hours than ever – 47 hours per week according to a recent Gallup Poll – which is almost a full day longer than what the Affordable Care Act's full-time hourly threshold is.
Other research from Gallup suggests that employees that have engaging jobs and high workforce wellbeing also had positions that offered substantially more flextime. So not only is the offering of flexible working hours attractive to employees who value work-life balance, it is also correlated with employees who "feel a profound connection to their company and who drive innovation and move their organizations forward."
Other Advantages to Flexible Hours
There are different instances of flexible hours that may fit into your business model. For example, Sun Microsystems, Inc. offers an "Open Work" program that allows employees to telecommute and work flexible hours. These employees averaged a staggering 34 percent gain in productivity and had exceptional work-life balance ratings.
PNC Bank also has about half of its 25,000-strong workforce enrolled in a type of flexible hour schedule, including compressed work weeks, telecommuting and job sharing (two employees sharing the responsibilities of one job). These practices reduced project time from two days to one, dropped absenteeism from 60 to nine days, and saved the organization over $100,000 in turnover costs.
Attract the Best Employees with Flexible Options
If there is one takeaway from this article it is that traditional nine-to-five hours should be thrown out in favor of more flexible ones. The gains in productivity, employee wellbeing, absenteeism reduction and the increased quality of life that employees benefit from cannot be overlooked.
If there is a second takeaway it is that there is no one-size-fits-all flex schedule that will fit every organization or employee. This is why it is important to get employee feedback on the types of flexible schedules that work best for your specific workplace. Finally, keep in mind that if your organization doesn't offer these types of employee incentives, your competitors probably will.
The following two tabs change content below.
Eddie Lester is a serial entrepreneur, personal trainer, and fitness educator in Manhattan Beach, California and is the founder of
Fitness Mentors
, a personal training education website. He can be found at the beach playing volleyball or surfing, or at the gym training for performance and drumming up new marketing ideas for his sites. Follow Lester on Instagram and Facebook.
Latest posts by Eddie Lester (see all)
Donate To Help Others
Donate to Doctors Without Borders
Check This Offer Out