5 Traits of a Great Executive Team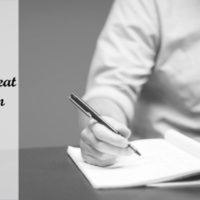 As it was commonly said that eighty percent of the world's resources or wealth is controlled by the mere twenty percent of the world's population. When we reduce this scenario to the level of a single business, then, the same role is being played by the executive team, it is those twenty percent of the employees in a company who controls eighty percent of the business and the resources of the company. Therefore, performance of an executive team has an impact not only on one specific department but on the whole organization. If the executive team is strong, delivering stellar results and fall on the higher end of the success scale, then it will be evident from the performance of the whole organization. But on the other hand, if the executive team has a divided stance of how to do things and it is marred with other malice then, the whole organization will suffer.
Symptoms of the under-performing executive team includes, having a feeling of unease in the whole organization. A nervous and confused management, regarding what is expected from both their teams and from themselves. Having an army of employees who are disengaged and feeling left out or cut off from the executive level management. Also, the employees in the leading positions, questioning the direction of the organization. In short organization is in chaos and on the path of self-destruction.
The above situation of hue and cry can be avoided by having a high achieving executive team and creating such kind of team is an art because creation and sustaining of an executive team requires evaluation on the continuous basis. Business management consulting can be useful for companies looking to build these following 5 great traits of an effective executive team.
Clarity of Vision, Goals and Responsibilities
First and foremost, it is very important for the executive team to have a clear vision. This is due to the fact that individual members of the team cannot work together until or unless they have a clear vision of some kind of big picture. This clear vision will act as a glue and bind them together as a team. Having some kind of binding agent translates into success of the not only management of the company but also provides more business. This clear vision translates into clearly defined goals which further translates into clearly defined roles and responsibilities of the team. Clarity of the goals provides a scale for the management for measuring the growth and success of the business for a given time frame and how that results will be achieved and at what pace. After the clear definition of the goals it is equally necessary to have clearly defined roles and responsibilities of the team. Every team member should know what he is supposed to do and how his performance helps the organization in the goal achievement process. These delegations of responsibilities should be made after consulting with the team members because it is necessary that each member will be assigned its role while keeping in mind their individual strength and weaknesses.
Leader That Inspires
The ability of a team is greatly dependent on the ability of their leader. Only a leader has the power to turn an ordinary team into an extraordinary and extraordinary team into an ordinary one. Therefore, leader or upper management of any business has the ability that inspire its team and charged them with enthusiasm and excitement which deliver productivity that knows no boundaries. Therefore, it is crucial for the executive team to have a leader that inspire them, who have the ability to clearly communicate vision of the organization, who have the ability to lead his team in a humble manner and also have the ability to handle feedback and criticism in a constructive manner. Another characteristic of a great leader is that, he believes in consulting with his team members, because he is aware of the fact that consulting with his team will provide him with different and complete perspective. Consulting with the team members also makes the leader aware of his team members which help him in providing them feedback and encouragement accordingly.
Element of Cooperation
Another important factor that determines the greatness of the executive team is the level of cooperation they have among themselves. The higher the level of cooperation higher the achievements of the team. In fact, cooperation and coordination is considered as one of the fundamental rules of the business when it comes to team management. In order to achieve something while working as a team it is necessary to coordinate with the strength and weaknesses of all the members of the team and team members should coordinate and cooperate with each other in a way that enhances the strengths and mitigates the weaknesses of each member.
Communication, Communication and Communication
No one is perfect and there will always be room for improvement. Therefore, for a good executive team to be a great executive team, it is necessary to have easy and free level of communication which is constructive in nature. This could be in the form of consulting sessions, feedback questionnaires or even one to one meetings, as long as team members are aware of their work, have a complete perspective. Seeking feedback and promoting free flow of communication also instills an environment of respect and mutual understanding which leads to the most efficient, effective and productive executive team.
Appreciation for Everyone by Everyone
Usually it was believed that team members should be appreciated by the leader of the team only. On the other hand, it is imperative that each member of the team appreciates other members. This will create an atmosphere where everyone respects and appreciate what others doing. In this way, they would like to consult with each other on important issues and seek out help without any hesitation. Moreover, this practice will create a perpetual cycle, when someone is appreciated he will work more and deliver quality products and as a result, he will get more appreciation and he will again work hard. Therefore, in no time executive team performance will be through the roof and as a result whole organization benefits from that.
These are the basic and simple key traits of a great executive team. These traits are not extraordinary and very simple to achieve. Another beauty to this key trait is that, they are universal in nature. It does not matter what kind of your organizations is, what kind of business you are in or where you are living. These concepts are equally applicable for everyone who is living anywhere in this world.
Note to the leaders here, since they have comparatively more responsibility on their shoulders compared to the rest of the team members, if your team is already exhibiting the above-mentioned traits then you have done a great job, give yourself a pat on the back as we have just discussed appreciation leads to the more and great work. On the other hand, if your team is lacking any of the above-mentioned traits, then your team is not working on its full potential. Wait a moment and reflect what is going wrong and how it can be improved and after recognizing that flaw, fix it and then soon you and your team will be on the path of greatness and up for achieving great things.
The following two tabs change content below.
Elizabeth Payton is a freelance writer with over 8 years of experience from Toronto, Ontario. She graduated from the University of Toronto with a BBA in Management and Marketing. She enjoys writing, reading and watching movies. Elizabeth is a strong advocate of
business consulting services to help grow businesses.
Latest posts by Elizabeth Payton (see all)
Donate To Help Others
Donate to Doctors Without Borders
Check This Offer Out