You Be The Judge: Will a Salary History Ban Improve Equal Pay Issues?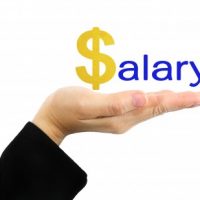 Massachusetts just passed into law a ban of employers requesting salary history from prospective candidates. There are other states contemplating similar bans such as California. Equal pay has recently risen to a frequent topic of discussion in legislative, social and workplace circles.
Adding fuel to this discussion into the limelight, the White House established April 12th as Equal Pay Day. According to D.C., "In the U.S., the typical woman who is working full-time still earns just $0.79 for every $41 a man earns."
There are numerous laws on the books today that were aimed at address fair pay and anti-discrimination. The Equal Pay Act of 1963 and the Lilly Ledbetter Fair Pay Act signed into law in 2009. Further, the NLRB currently enforces the employee's right to freely talk about their pay and forcing transparency.
Another regulation change currently developing is in January 2016, the U.S. Equal Employment Opportunity Commission (EEOC) proposed revising the Employer Information Report EEO-1 (also known as the EEO-1 Report) to require all employers with 100 or more employees, including federal contractors, to also provide a summary of data on wages paid to their employees, categorized by gender, race and ethnicity beginning with the September 2017 report. The due date proposal has changed from September 2017 to March 2018. The revised proposal will be subject to a 30-day comment period that ends on August 15, 2016.
Equal pay and pay transparency is definitely a hot topic now for employers. Given the new ban on salary history requests in Massachusetts we wanted to explore this question: Will a ban salary history requests help solve a gender pay gap?
Opponents of banning the salary history requests say:
Pay history information can provide employers with valuable information about the current state of the market.
By prohibiting employers from asking for this information they could potentially pay people less, not more.
There are already equal pay and gender discrimination laws in place. This is just one more redundant and unnecessary law.
Supporters of banning the salary history requests say:
It will close the gender wage gap and stop the cycle of lower salaries for women.
Candidates for a position will no longer feel awkward in explaining their previous pay.
Candidates wont feel pigeon holed based on their previous pay history.
Regardless of what side of the argument we are on, obviously we must comply with law requirements. There are other ways for employers for to still ensure they are hiring the best-qualified candidates for the role without asking for salary history.
There is nothing in the law that doesn't prevent an employer from asking a candidate "what are your salary expectations for this role?" This open-ended question would help open up dialogue and prevent misunderstanding over salary ultimately losing good candidates.
It is my belief the more transparent an organization can be on how it pays people the more trust it can build with its workforce. It is a long time competitive practice to develop logical wage and salary ranges that are based on objective criteria such as years of experience and how much earned education (i.e. degrees and certifications) required for the job. For employers who wish to pay by whim versus established objective criteria, should reconsider their approach before being forced to.
Will a ban on asking for salary history fix a gender pay gap?  Have opinions on this topic? Let us know in the comment section below.
The following two tabs change content below.
Tresha D. Moreland, MBA, MS, FACHE, SPHR, SSBBP, founder of HR C-Suite, is an HR thought leader in Human Resource Strategic Management. She has held key human resource leadership roles for over 20 years in multiple industries most recently a senior vice president in the healthcare industry. Tresha is the founder and publisher of HR C-Suite (www.hrcsuite.com). HR C-Suite is a game changer results-based HR strategy website. It is a first-of-it's-kind site that organizes HR strategy based on desired business result. She has developed a business philosophy of integrating human resources with business strategy, thus creating a hybrid HR leadership approach. This approach enables the leveraging human resources to achieve business results.
Latest posts by Tresha Moreland (see all)
Donate To Help Others
Donate to Doctors Without Borders
Check This Offer Out