7 Ways to Empower Employees and Make Them More Productive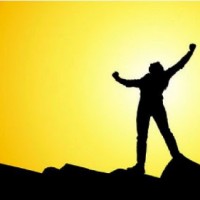 Ever wondered, "Why some employees, having the same skill level work better than the others?" You'd think it's because of the working environment. Maybe they're just not serious about their job, or they just don't feel motivated enough to give it their all.
Let's discuss a few ways you can help empower your employees and make them more productive.
1. Make Them Feel a Part of the Company
You have no reason to expect anyone to care about things which don't relate to them. Assure them that they are important, and their input is valuable.
It's good to share information and making everyone aware of the part they play in the company. If they don't, they'll never have a clear idea of how they're helping the company. An employee who clearly understands the role he plays in a company can provide his services better.
2. Trials and Opportunities
Keep an employee constantly challenged and motivated. It will help spark his interest in the work. Encourage self-improvement and value the outcomes with constructive criticism or reward them accordingly.
An employee will work better if he understands his true potential. Help them step outside their comfort zone and try other things that might be more challenging for them. You can also help them shape the areas of their particular interests as well.
3. Flexibility and Space
Give the employees an amount of flexibility. Make sure they don't feel too confined. Give them their space as micromanagement can cause suffocation. Some people like to stretch their legs while they work. It will help sharpen their decision-making abilities when you encourage safe failure.
Don't be so flexible enough to leave things open ended. It would be a good idea to provide a basic idea of your parameters so that no employee feels too overwhelmed.
4. Respect their Boundaries
It's good to be involved with the employees, but there has to be a limit. Assist them where you can and always leave your door open, but don't interfere too much. Small talk is important, but no one likes to reveal the details of their personal lives.
Be sure to listen in and be aware of the stress of the employees, while respecting their boundaries.
5.Encourage Innovative Thinking
Encourage the employees to think outside the box. Don't let them swallow your ideas like medicine and work just for the sake of working.
Make your employees think new and creative ideas instead of just following the same routine and what goes on in the market. There are always different approaches to the same idea.
6. Provide Resources
Provide relevant resources to the frustrated employees, helping them keep their mind at work. Each role has a different set of needs and requirements. Provide them with the necessary tools required. Also, try to introduce different types of learning.
Some benefits can also help keep the employees look forward to working with you. These includes leaves, supporting vacation time, occasional bonuses and endless support.
7. Understand the Employees
Carefully understand an employee and identify the areas he is weak at and where he's strongest. Learn what motivates him and keeps him demotivated. Empower unsatisfied workers and clear their vision.
Foster an open communication method through which the employees can always channel their thoughts and feelings. Make sure to acknowledge them by sharing valuable input and explain to them how it helps the company.
Whatever the case maybe, it's your job to make sure the employees feel empowered and motivated enough to work well. It helps produce good quality in their work.
The following two tabs change content below.
Esperanza Denise is a HR manager for a fresh new startup that is dedicated to helping learners by providing
dissertation writing service
. She's also into sketching, painting, designing and blogging, and she spends most of her time finding something new to do.
Latest posts by Esperanza Denise (see all)
Donate To Help Others
Donate to Doctors Without Borders
Check This Offer Out