The Seven Employee Engagement Strategies You Need to Know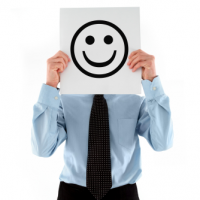 There's a definite shift in workplace culture as the younger generation moves through the ranks. Effective HR leaders are acknowledging this shift and looking at ways to embrace it to ensure that every employee feels connected and valued.
'Employee Engagement' is a bit of a buzz-phrase right now, but there's a very good reason the experts are beating that particular drum and that is, quite simply, getting it right pays big dividends.
Because the fact of the matter is, happy people stay put. They are more likely to be motivated, loyal, focused, and keen to be a part of the growth and success of the company. An employee who has become disengaged is damaging to morale, and a good chance of bringing down the overall quality of the business. Not to mention there is every chance they'll split which, ultimately, is going to cost the business financially.
Of course not every industry or organization will be able to follow the same formula for creating a successful company culture, but there are certain factors that all high engaged workplaces are doing right.
Here's seven you may be able to model in your own workplace:
Recruit engagers
Employee engagement has to start at the top. Having people in management roles who are modeling the behavior and characteristics that you want from the rest of the team is the ultimate weapon in your employee engagement arsenal. If the boss is engaged and driven to create the right culture to get the job done, you are one step ahead of the game.
Capitalize on momentum
Nobody is more enthused about the opportunities that lay ahead than an employee on their first day at a new job. Don't kill that buzz by shoving them into an office with a mountain of paperwork and compliance certifications to wade through. Make a killer first impression by immersing them in the good stuff you have to offer. Partner them with a mentor who is nailing engagement and watch them fall in love with their new workplace from day one.
Get feedback
Want to know what types of things will help your employees feel more engaged? Ask them. Sweeping little problems under the rug ultimately leaves you with a huge pile of resentment. Regularly asking for and acknowledging feedback from your entire team is the surest way to create a culture of mutual respect.
Show them the money
Don't be a scrooge. Rewarding your star performers with salary reviews, and incentivizing both personal and team goals makes much more financial sense than recruiting a replacement because your team feel undervalued.
Know their passions
Breaking down that 'boss' wall can have a huge ripple effect for your management, your employees and the entire team. There is more 'mindfulness' in the interactions of people who have taken the time to get to know one another, and this includes client relationships. In addition, by getting to know your team members you will find out what drives them, and maybe discover a hidden strength that you can harness in the workplace.
Get social
Fun is not a dirty word. Having 'themed days', nights out, or playing team sports, where both management and the rest of team get amongst the action makes for a refreshing break in the everyday routine. By having a bit of fun together you create opportunities for fostering great relationships. Encouraging fun through social activities and 'work perks' shows your team that you care about them and their emotional well-being.
Say thanks
Such a simple thing that is easily overlooked. Never underestimate the power of saying 'thank you' or 'great job'. Validation is an empowering thing, and an employee who feels valued and appreciated is going to benefit the morale of your entire organization.
There is no one-size fits all answer to nailing employee engagement. However, if you're willing to try new things and are able to let go of systems that are not working, you'll find that you are able to attract and retain the right people who know that 'work' is a part of something greater you can all achieve together.
The following two tabs change content below.
Rebel Wylie is a writer for
Open Colleges
, one of Australia's leading online education providers. She is freelance writer and producer. Her writing has regularly been featured on the homepages of the Courier Mail, The Sun Herald and The Daily Telegraph, where her unique perspective on the 'working parent' experience has formed the lynchpin of some of her most popular pieces. With a background in journalism and graphic design, Rebel's focus is on how traditional media can be experienced in a modern and digital way – an idea that she explores through her work as a content and social media producer with parenting website Kidspot as well as her personal blog.
Latest posts by Rebel Wylie (see all)
Donate To Help Others
Donate to Doctors Without Borders
Check This Offer Out