6 Ideas to Make HR's Job More Easy and Efficient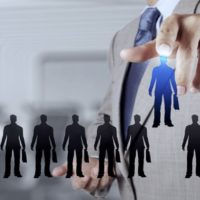 Running the HR department of a firm, company or an organization, can be quite a daunting task given the number of responsibilities that come with this position. From recruiting employees to organizing company events, the HR manager is usually pressed for time in trying to complete his day-to-day tasks.
Human Resources, typically being the heart of a company, needs to be on the top of their game and it is vital for an HR manager to operate his or her department at optimum and efficient levels.
Regardless of the tough nature of this job, there are several ways to make the work easy and efficient, some of which are as follows;
Believe in the power of social media
Social media isn't just limited to creating online posts and liking or commenting on others' posts. Instead, it can serve as an incredible recruitment tool for different departments of your company.
If you spend most of your time sorting through candidates' applications and taking care of job listings, you are clearly making things difficult for yourself and being inefficient. You might not be aware of the fact that recruiting through the social media doesn't only reduce the cost of hiring, by ridding you the hassle of placing newspapers ads, but it also makes things easier.
Using social platforms and networks can significantly reduce the time consumed to hire new people, which consequently gives you more time to accomplish other important tasks on your list. Recruiting through social media will also save you from the hassle of looking through those candidates' profiles who aren't qualified or fit for a particular job.
Hiring through LinkedIn, for instance, will certainly speed up the process, since the candidates' profiles are all out in the open. It will also help you build an organic email list, through which you can easily call and hire the right talent required. You can even hire services of outreach programs that boost your online content and help you create leads in order to make the hiring process easy.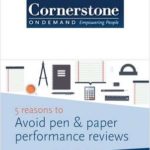 Featured Free Publication:
5 Reasons to Avoid Paper & Pen Performance Reviews
 Whether you're just getting started or taking your business to the next level, paper-based performance reviews are not the way to go.
Teach your employees; give them the reigns
Giving the reigns here doesn't imply giving all control to employees. It simply means empowering them in a way that saves you from doing unnecessary day-to-day tasks and answering a number of questions that you find yourself responding to on a regular basis.
While being in HR, it is definitely your job to manage the employees and answer all queries that they might have for you, however, you aren't really being efficient or resourceful if you are answering emails and taking calls all day long.
Teach employees what to do and where to go when they have a question or if they need something done. Create a web portal if you have to which tells employees things like how to access their benefits or how much Paid Time Off (PTO) they are left with, etc. This will leave you with more time to focus on other more important tasks.
Make the best use of technology - manage effective communications
Doesn't it become challenging to go over long, boring and uninteresting written messages, documents or emails that reek of monotony and repetition? So, why not make efficient use of technology that not only saves your time but also helps the employees manage their time effectively?
Every HR person must have experienced the frustration of sharing a detailed message about a new policy/ project, only to be surrounded with confused employees asking questions that are perhaps already answered in the very document. How about making a short, crisp and precise video instead that explains everything clearly, answers all the expected questions and isn't too much to retain?
According to Forrester Research, employees are 75 per cent more inclined to choose a video over manuals and documents. Coupled with a few animations, images, text and human faces, you can engage in more effective communication through the use of a single video that doesn't bore the employees and also makes all the information easier to retain.
The only challenge that you will most likely face is that how efficiently you are able to make use of the technology that lies at your disposal in order to save time and prevent unnecessary tussles.
Make sure to give regular feedback to employees
The idea of giving feedback to employees continually may seem time-consuming and unproductive, but if you look at the bigger picture, you will realize that doing so will reap great results in the long run. On the other hand, if you wait for and delay the required monthly or annual one-on-one meetings with employees to provide them with feedback, you and your entire department will have achieved nothing in the end.
Frequent communication can speed things up because the employees will be updated about their performance and the sooner they are informed, the quicker they will respond to it and make the desired changes or corrections.
Saving feedback for later will only worsen things for you as you might have to take care of the problem and probably be required to begin things from scratch. Therefore, being on the same page with the employees is equally important for you as well as for them in terms of time-efficiency and productivity.
Outsource if you have the means to
Undeniably, the job of an HR person is full of tough responsibilities and back-to-back tasks like maintaining records, employee training and development, etc. However, if one has the means, they can unburden themselves and lighten the load of the job to a certain extent. This can be done via outsourcing complete departments to professionals.
Your company can then employ individuals whose main function is to deal with outsourced resources. For instance, you can completely do away with your IT department and outsource services; this will free you from employee trainings with regards to IT infrastructure, hiring, firing, quality assurance etc.
Adopt an automated system for increased efficiency
As mentioned earlier, most of the times, an HR professional is found handling employee-related paperwork and going through application forms. If the time spent on this could be reduced or if this burden could be eliminated altogether, it could actually help ease and speed up all other processes.
Streamlining these processes online or developing a software to deal with everyday tasks can help automate training and communication.
Such a system will also enable the HR to send out targeted messages and reminders to particular employees. While this will make things easy for employees, it will also solve a lot of HR's struggles and difficulties, in terms of managing time and being efficient.
Being a part of the HR department is nowhere easy. However, if resources are used wisely and efficiently, it can make the whole job a lot easier. Even if your company or firm doesn't have a lot of resources at their disposal, efficiency and competence are the key elements that can turn things around.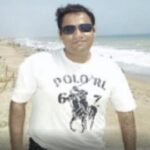 The following two tabs change content below.
Tresha D. Moreland, MBA, MS, FACHE, SPHR, SSBBP, founder of HR C-Suite, is an HR thought leader in Human Resource Strategic Management. She has held key human resource leadership roles for over 20 years in multiple industries most recently a senior vice president in the healthcare industry. Tresha is the founder and publisher of HR C-Suite (www.hrcsuite.com). HR C-Suite is a game changer results-based HR strategy website. It is a first-of-it's-kind site that organizes HR strategy based on desired business result. She has developed a business philosophy of integrating human resources with business strategy, thus creating a hybrid HR leadership approach. This approach enables the leveraging human resources to achieve business results.
Latest posts by Tresha Moreland (see all)
Donate To Help Others
Donate to Doctors Without Borders
Check This Offer Out