How to Ensure Your HR Department is Fully Efficient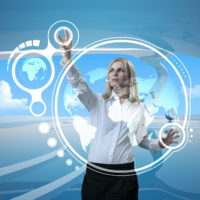 Employees are always a company's biggest assets. The smooth operation of the company and its ability to succeed in a challenging market depend largely on having a strong team. The role of the human resources department in constructing and maintaining that ideal team cannot be taken lightly.
Many aspects of HR have changed over the years. Today, sophisticated HR software and tools, along with the wealth of resources and sources of data, make human resources management much more efficient than it was a few years ago. Even so, there are ways to ensure that your HR department is fully efficient and effective.
Continuity in Data Management
The older approach of gathering data about potential candidates when there are positions to fill is no longer good enough. Today, the best HR departments are gathering data about potential candidates almost on a constant basis. Thanks to better data management and new sources of information – including social networking sites and personal blogs – businesses have a more streamlined data management process altogether.
When there is a position to fill, HR managers have a wealth of data available to them on demand. Let's say a candidate applies for a job in the company. HR managers can construct a detailed profile to see if that candidate suits the job, the company's requirements and culture, and other specific needs.
It doesn't stop there either. Candidates that have been screened and deemed unsuitable for a current position can now be matched with other positions available in the future. This makes the whole recruitment and HR management process much more efficient.
Performance Monitoring
The same continuous approach is also applicable in internal HR management. An employee's entire story with the company is now documented in a chronological, comprehensive fashion. The larger database allows a wide range of new features to be added to the HR management software.
For instance, the software can now automatically screen potential candidates for a promotion based on their individual track records. The same software can also pull information about an employee in various circumstances, including during HR consultations.
Automation will be even more popular in the future, especially with features such as employee development (i.e. training scheduling, employee appraisals, etc.) also becoming more automated. The HR system basically enables HR managers to focus on more important tasks while it covers the basic ones.
Sufficient Data Protection
It is clear that HR management is becoming more and more digital. Data and documents are no longer stored as prints. Instead, 90% of HR management is now stored digitally, either in an on-site server or in the cloud. To ensure a smooth and efficient HR operations, proper data protection measures are needed.
For instance, you can incorporate RAID for added protection. Information is mirrored between multiple hard drives for better data protection. There are extra measures in place too, including RAID failure recovery options that are more easily accessible than before.
Combined, these elements help ensure your HR department efficiency. At the same time, these elements also help prepare your HR department for the challenges of the future.
The following two tabs change content below.
Tresha D. Moreland, MBA, MS, FACHE, SPHR, SSBBP, founder of HR C-Suite, is an HR thought leader in Human Resource Strategic Management. She has held key human resource leadership roles for over 20 years in multiple industries most recently a senior vice president in the healthcare industry. Tresha is the founder and publisher of HR C-Suite (www.hrcsuite.com). HR C-Suite is a game changer results-based HR strategy website. It is a first-of-it's-kind site that organizes HR strategy based on desired business result. She has developed a business philosophy of integrating human resources with business strategy, thus creating a hybrid HR leadership approach. This approach enables the leveraging human resources to achieve business results.
Latest posts by Tresha Moreland (see all)
Donate To Help Others
Donate to Doctors Without Borders
Check This Offer Out