Impact Workplace Trust: 5 Effective Communication Skills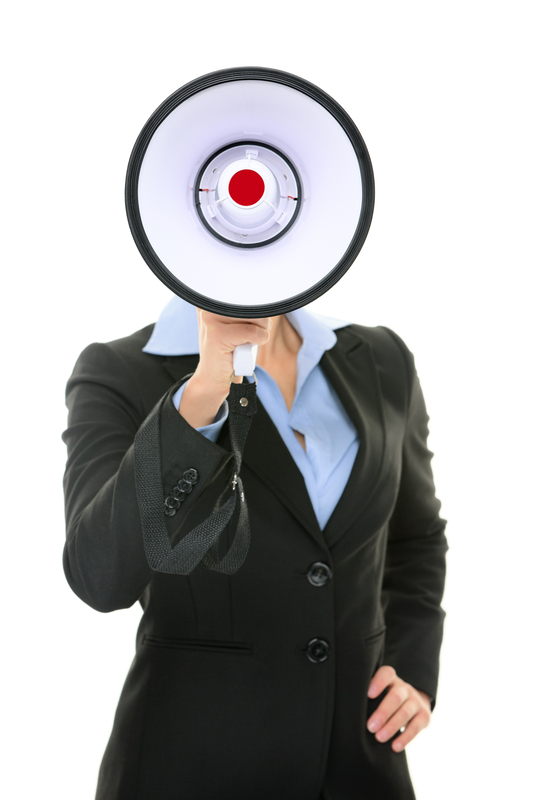 "Without trust…people will do their jobs, but they will not offer their ideas, or their enthusiasm, or their souls." R. C. Solomon and F. Flores,  Building Trust in  Business, Politics, Relationships, and Life.
In my 20 years of observing leadership behaviors, I've seen many who are effective and ineffective in leading others. No matter the years of experience, the degrees or what they do for a living, this one key factor to be true -- Those who are destined for the failure of obtaining workplace trust, lack in delivering effective communication.
Modern Survey's latest employee engagement results indicate that trust in organizational leadership remains to stagnate. Since trust is critical to achieving high performing organizations, perhaps it makes sense to take how we communicate more seriously. This also applies to those who claim to be an expert in communication. I've watched in amazement those who claim to be an expert in communication fails miserably in earning trust. They overlooked keys steps and set others up to fail but yet wonder why trust is not forthcoming. For the sake of achieving solid business results, no leader in the organization should be exempt in reevaluating their communication ability.
Here are 5 tips for fine-tuning organizational communication:
1.  Stop the speeches and walk the talk:
Hearing the words "Trust Me!" has a tendency to send red flags for many in the workplace. Why? Because trust is demonstrated and earned by action, not demanded by words. Those who make great speeches about how trust is important to them miss the point entirely and give people a reason to mistrust them. We hire smart people. Smart people observe actions. They compare actions with "talk." From there they will determine if you are trustworthy or not. Stick with walking the talk and minimize the blind speeches about trust.
2. Consistency:
People compare stories and actions from one leader to the next. If there is an inkling of inconsistency without an acknowledgment or self-correction, then people doubt your integrity. It really is that simple.
3. What goes around comes around:
The authors of the book, "The Speed of Trust" contend that one of the chief reasons employees mistrust senior leadership is because senior leadership does not trust employees. It is better to limit criticisms, even if in a confidential meeting room. Jumping to conclusions and slaughtering people in a room with others is a dangerous practice. I've seen leaders shocked when they found out discussions in a closed boardroom got circulated among staff, despite stressing the importance of confidentiality. There are two best personal policies in meetings:
Assume that nothing is confidential and anything you say will be repeated, texted, forwarded, shared, posted or tweeted.
If there is an issue going on, have a private conversation with the appropriate person, as opposed to a meeting room with others. The conversation should be based on fact and objectivity, preferably with something to back it up.
4. Fact Find:
As a long time, HR professional I've learned there are so many sides to a story. It is always worth it to take a little time and get facts and uncover backup wherever possible. Yet, how many times do we witness people taking one side of a story and run with it as if it were fact. Everyone has his or her own version of reality.  Take care and uncover evidence or clarify situations before taking action.
When people see that you take care of getting facts before running off like Chicken Little, trust and respect can be earned. Yahoo's CEO, Marissa Meyer checked login records to see if telecommuters were being productive.  Without getting the facts how long do you think unproductive telecommuters would have lasted? While she made an unpopular decision, people will ultimately remember that she sought facts first before leaping to action based on emotions.
5. Resolve Misunderstandings:
Misunderstandings occur regularly in the workplace. I think the action of resolving misunderstandings is crucial and is often overlooked. I've heard many times, "They'll get over it." When it comes to trust development, people don't just "get over it" if the misunderstanding(s) is perceived as significant and unresolved.
There are a number of reasons why employees do not trust senior leaders. However, a culture of trust and integrity starts at the top. If "the top" builds their team with "yes" people and those who don't adopt effective communication skills, then achieving respect and trust from employees and ultimately seeing business result traction, will remain evasive. As a leader, if you invest in communication skill building, walk the walk, surround yourself with fact-based truth-tellers, and demonstrate communication consistency, workplace trust can be earned.
The following two tabs change content below.
Tresha D. Moreland, MBA, MS, FACHE, SPHR, SSBBP, founder of HR C-Suite, is an HR thought leader in Human Resource Strategic Management. She has held key human resource leadership roles for over 20 years in multiple industries most recently a senior vice president in the healthcare industry. Tresha is the founder and publisher of HR C-Suite (www.hrcsuite.com). HR C-Suite is a game changer results-based HR strategy website. It is a first-of-it's-kind site that organizes HR strategy based on desired business result. She has developed a business philosophy of integrating human resources with business strategy, thus creating a hybrid HR leadership approach. This approach enables the leveraging human resources to achieve business results.
Latest posts by Tresha Moreland (see all)
Donate To Help Others
Donate to Doctors Without Borders
Check This Offer Out