7 Effective Rules of Developing Bring your Dog to Work Policy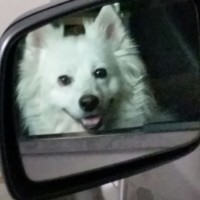 This has become a matter of reality with the passage of time that allowing dogs in the workplace can reduce work-related stress to a great extent. At the same time, other factors such as job satisfaction and morale could be increased with the help of this initiative to a considerable level. Therefore, employers are encouraged to develop or formulate such kinds of strategies through which they can successfully implement bring your dog to work policy at the workplaces.
There are 7 most effective and productive ground rules that can be applied in order to make bring your dog to work policy successful. These 7 most desirable rules are described as follows:
Make sure no one has issue or objects
For the sake of developing or transforming your workplace more dog friendly in reality, you are supposed to discuss the policy with co-workers first. This is crucial to understand this aspect that there are some employees in every organization who have suffered phobias and allergies because of pets such as dogs. Therefore, it is highly recommended to make a double check in these kinds of situations so that you are able to introduce this policy at your workplace being an employer.
Evaluate your insurance
This is an important attribute which should be considered that even most of the docile dogs at times could become quite vulnerable in the organizations. Hence, it is always better to check your insurance in order to safeguard yourself from any harm or danger that can be caused by the dogs. During these situations employers should formulate some sort of paperwork that must be duly signed by the employees committing to cover any damage caused by their dogs.
Assign Dog friendly days at the workplaces
There is no point of denying this attribute that dogs are rightly assumed as the most human friendly pets however at the same time they could become quite distracting for their owners. Therefore, for the sake of ensuring and enhancing the extent of productivity levels of all employees human resource professionals should organize one day as a pet friendly or bring your dog to workplace day.
In this way employers will be able to produce conducive and appealing work environment for two and four legged employees in the best possible manner. Employers can also develop an effective communication system through which employees will be informed about which days of the week they can bring their dogs in the organizations.
Develop or create dog free zone
In an every organization there is need of developing dog free zone where they can easily roam free. This is an important aspect to consider that it becomes quite distracting if employees come along with their dogs in the meetings. Therefore, employers need to provide or designate some proper place before allowing employees to bring their dogs in the workplaces.
Make sure to limit the number of dogs at the workplaces
This is one of the crucial and significant ground rules that must be applied by the employers at their workplaces in a true manner. As it is better to have only one dog at the workplace at a time so that every employee could come and enjoy with him quite easily. In this way all employees will have an equal opportunity to release their work related issues and pressures in a better way. If more dogs are allowed to come at the workplace then there is the likelihood that it could become a matter of distraction for employees rather than a benefit.
Form a Dog Committee
At times it becomes quite necessary for management of organizations to develop an influential dog committee so that the issues and concerns of employees about dogs could be properly discussed. This is the way as the owners of the dogs will be informed about the activities of their dogs in the workplaces to a large extent. Therefore, every organization should develop such kinds of committees before allowing their employees to bring their dogs to work.
Also make sure workplaces are safe for dogs
This is another crucial ground rule which needs to be applied by the employers in the desired way. Therefore, all kinds of peripherals should be properly placed and at the same time these all forms of stuff should be made pet proof or dog friendly.
Wrapping Up:
The employees are required to go through and understand the implications of these rules in a detailed manner. At the same time the policy should be developed after considering all the pros and cons of dog handling issues at the workplace in an effective way.
The following two tabs change content below.
Jenna Joseph is an experienced HR professional working in the field of human resource for more than 5 years. During these years, she was able enough to successfully develop and implement dog friendly rules in various workplaces. She is also managing her own blog in the name of
The Essay Help UK
in order to provide more relevant and updated information and awareness regarding HR issues and scenarios.
Latest posts by Jenna Joseph (see all)
Donate To Help Others
Donate to Doctors Without Borders
Check This Offer Out