In Moments of Crisis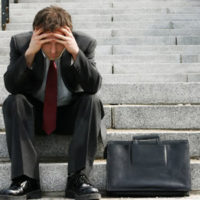 Our hearts go out to those who are experiencing shock and tragedy with what occurred in Boston and Texas.  We lift our many readers up who are from or have friends or family in these areas or those affected by the unthinkable events.
It was Maxwell Maltz who said, "Close scrutiny will show that most 'crisis situations' are opportunities to advance, or stay where you are." As we watched the events unfold on television we witnessed the great opportunity to advance by coming together. We felt the pain, the frustration of unanswered questions and the need to help each other out as a nation and globally. We watched with great pride those who leapt in to help strangers without a thought.
This past week has made me think that perhaps I should step out from behind the HR C-Suite scenes and share this story of a workplace crisis experience.  It is my hope by sharing this part of me, it will help others as they deal with workplace crisis.
The day was off to a good start.  It was sunny. I had my coffee. I arrived in the office a little early to get a jumpstart on critical items.  I was a HR specialist for a large company and all was good. Then that morning my boss called me into her office.
She looked tired and the tone of her voice was solemn. She said the employee involved in an investigation I was conducting shot herself during the night.
My heart stopped. The office sounds became muted as I became laser focused on every word coming from my boss.
It was unclear why this employee would do such a thing.  The workplace environment quickly deteriorated after this news broke out. This employee's coworkers became very upset over the circumstances that led up to the need of an investigation.  They felt that two other employees were teasing her, relentlessly.  Until HR got involved, they felt management didn't care about her much less resolve the issue. The employees of the entire manufacturing plant became so agitated that production almost came to a complete standstill.
I spent a little time with the mother of the young employee in the ICU, as I needed explain the available insurance options.  It seemed surreal to see the young person hooked up to the hospital machines.  This HR professional drove home in tears that night, my heart breaking for the employee and her family.
One week later the employee suffering from serious injuries, died.
In my 20 years of experience this situation was one of the most intense experiences.  After bringing in employee assistance experts, holding ventilation sessions and resolving the investigation the work environment began to return to some level of normalcy. It took several weeks of pulling and healing together to even get to a point of feeling productive again.
Here are three keys I learned though that difficult experience: 
Recognize that we all deal with crisis situations differently  
Some people need to be alone in their thoughts. While others need to be with others. Still other people need to express themselves with words of questions, anger or fear. There is no right or wrong.  I learned that once we embrace our differences, but make available our helping hand whenever needed, we all become stronger.
Educate thyself
I learned in a CPR class that the more educated you are the more apt you are to respond as a superhero if the time requires it. Meet with your EAP representatives and get insights on workplace crisis management. Host a HR lunch with crisis management experts. Read. Whatever the case, get your head in the unthinkable game and educate thyself.
There is no room for egos in a time of crisis
The plant supervisors in this crisis had a tough time listening to angry employees in the ventilation meetings. They were furious at the tone of the meeting. Here is a question. Who holds the keys to optimized productivity? Engaged and inspired employees or supervisors?  In a time of crisis, there is no room for ego. Instead swallow the pride and if necessary get out and listen to what grieving employees have to say. It may be a painful pill to swallow but in the end a strong and inspired workplace is bound to flourish for years to come.
The more we pull and work together no matter where we are on the globe the bigger the opportunity to advance results.
The following two tabs change content below.
Tresha D. Moreland, MBA, MS, FACHE, SPHR, SSBBP, founder of HR C-Suite, is an HR thought leader in Human Resource Strategic Management. She has held key human resource leadership roles for over 20 years in multiple industries most recently a senior vice president in the healthcare industry. Tresha is the founder and publisher of HR C-Suite (www.hrcsuite.com). HR C-Suite is a game changer results-based HR strategy website. It is a first-of-it's-kind site that organizes HR strategy based on desired business result. She has developed a business philosophy of integrating human resources with business strategy, thus creating a hybrid HR leadership approach. This approach enables the leveraging human resources to achieve business results.
Latest posts by Tresha Moreland (see all)
Donate To Help Others
Donate to Doctors Without Borders
Check This Offer Out