Can You Spot A Crisis Monger?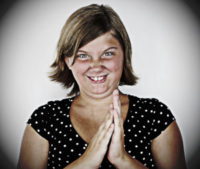 During the course of an average person's career, we get to work with many different types of leaders. And, our personal leadership style is one of the styles that fit into the mix.
There are power players, influencers, authoritarians, collaborators, and numerous others. There are also Crisis Mongers.
That title conjures up images of a monster, lurking in the dark, waiting to pounce and tear wildly at anyone close. Under the surface, yes, Crisis Mongers are monsters. On the surface, the persona they show to others can be as benign or amiable as your closest and fondest friend.
Here is how the Crisis Monger works. A simple issue crops up. In my professional experience, simple issues crop up every day. The Crisis Monger grabs onto the issue.
The Crisis Monger then moves the issue into a whole new realm. Using strategies such as false urgency, forced choice, blame, silo conversations and unilateral appeal to third parties. Related strategies also involve heroism and emotion.
False Urgency. Many issues arise during the course of a routine business day and do require quick responses. Being quick, with purpose and intent, is very different from acting fast without doing proper research and understanding the impact of decisions. False urgency occurs when there is a rush to decision when little to no research on the issue is done. False urgency involves deadlines that are set to force a decision when there is no external demand for a deadline.

Forced Choices

. The Crisis Monger will be quick to present choices for themselves and for others. However, the choices are usually limited and are forced in nature. Meaning, none of the choices are good or ideal, and the choices are usually liked to the sense of false urgency previously created. Because no time is taken to gather diverse viewpoints, the choices are limited, yet coupled with the false urgency the Crisis Monger will insist that one of the choices be made.

Blame

. The Crisis Monger is quick to blame. Blame is easy. During the course of a normal day issues do arise and the Crisis Monger will attach blame to either their current target of choice or anyone else, for that matter, who is handy. This blame is best placed when it affects another person who might already be connected to the issue. This allows the Crisis Monger to shoulder their way into the issue and attempt to take over and control the issue, it's related discussion and any possible outcome. Blame is also a way for the Crisis Monger to silence opposition.

Silo Conversations

. These are one-on-one conversations, rather than open, group discussions. This is an important strategy for the Crisis Monger. It lets them control information, control what others see or hear about the issue and positions them as the sole person with the full picture of the issue. The Crisis Monger will do almost anything to avoid a group discussion. Because, during group discussions alternate viewpoints are shared, forced choices are disclosed as unrealistic.  Others diffuse blame through ownership and the Crisis Monger withers. Silo conversations are critical to the Crisis Monger.

Unilateral Appeal to Third Parties

. After creating forced choices and immediate, unrealistic deadlines, the Crisis Monger frequently will unilaterally appeal to or call in a third party. This might be "legal", for example. By the way, running to legal is a great way to enhance the crisis. Having controlled the dialog and the flow of information, having blamed a poor insider, having put forth unrealistic, forced choices and having pushed the need for a solution into a same day or next day frame-work of false urgency, the Crisis Monger uses the outside third party to validate and enhance the crisis.

Hero

. Frequently, the Crisis Monger will coordinate events, discussions and decisions in such a way that they position themselves as the "hero" -- someone who has identified and the averted a crisis for the organization. Creating a crisis sets an easy stage for being a hero.

Use of Emotion

. Often the dialog and the related decisions used by the Crisis Monger are based on emotion, rather than on logic, data, accurate information, and coordinated input from others. Emotion has a tendency to elicit emotion from others; this feeds the crisis.
Look for these displays as you work with leaders. Be prepared to intervene, politely, to ensure the Crisis Monger does not run wild in your organization.
Two key approaches to diffusing the Crisis Monger involve gathering and using actual data (facts) and getting those involved in a situation or event together in one room to work through the issue. When combined, these two approaches will save you many hours.
Be a Crisis Monger monster hunter!
The following two tabs change content below.

Philip Espinosa partners with people to deliver value: People | Partnerships | Value serves as his tag line. As a strategic human resources leader, he believes that service starts with the customer. His book "Deliver Excellent Customer Service with a SNAP" helps others drive customer engagement using simple and consistent communication strategies. A second book titled "Focus On Your Success - 24 Simple Insights To Drive Daily Achievement" (ebook) helps working professionals view their daily choices through a different perspective. In addition to his writing, Philip works with strategic human capital initiatives and has delivered successful results over a career spanning more than 25 years.

Latest posts by Philip Espinosa (see all)
Donate To Help Others
Donate to Doctors Without Borders
Check This Offer Out