5 Ways HR Can Help Build A Culture Of Continuous Learning In Their Organization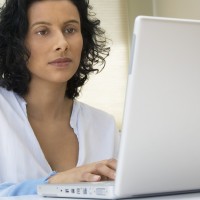 All new employees undergo orientation and training before the start of their tenure. They need to go through these processes to know more about the company and understand their particular duties and responsibilities. New employees also have to be familiar with all important workplace rules and regulations.
Unfortunately, most of the time, a staff's learning opportunity stops here. Workers won't be given the chance to undergo experiences that will allow them to update and acquire new relevant skills and knowledge that will enable them to be better at their job. This is a result of some companies lacking understanding of the significance of developing a culture of continuous learning.
Providing Employees Learning Opportunities
A company that encourages and supports workers to learn can gain several benefits. These include increased company productivity, employee loyalty, and a stand-out reputation.
A company's HR team can start creating a culture of continuous learning within the organization through the following ways:
1.    Setting clear goals for the company's continuous learning program
When management and employees know what exactly they can get from a new program, they will be more motivated and engaged in the process. As such, it is important for HR to set specific goals and communicate these to both high- and low-level employees.
It is highly recommended to get input from both management and employees regarding these goals. This way, they become more invested in the program.
2.    Coming up with a training and development plan
Developing a plan based on these goals is the next step in developing a continuous learning culture in the workplace. It is always best to conduct training courses that are specific to the competencies that the employees want to develop so they can become more meaningful to each individual and the company itself.
This plan should include a mix of:
Formal
Informal
On-the-job development opportunities
It is also crucial to come up with an action plan for how employees will use what they learned in their actual job. This action plan should cover a list of activities that employees will be doing as they are learning and once they have completed the activity or training.
3.    Providing opportunities to apply learnings
Aside from tailoring learning opportunities to the needs and preferences of employees, allow the workers to actually apply or put into practice the new knowledge and skills they acquired.
Provide employees opportunities to discover new ways of putting their training into action. These can include giving employees stretch assignments and encouraging them to participate in groups in other areas of the business.
Although these may seem like simple tactics, these are effective ways to ensure that employees practice what they learn. Other workers can benefit from these techniques as well.
4.    Using technology as learning platforms
There are numerous multimedia options that can encourage learning from different angles. Aside from audio and visual materials, technology has also made it possible for individuals to learn through hands-on approaches. Employees in the health and safety field who are always busy, for instance, will find taking up an IOSH online course advantageous.
For employees to appreciate a continuous learning culture, it is important to create multiple solutions for training. This strategy will enable everyone to learn at their own pace and in a manner, they are comfortable with.
5.    Foster mentoring in the workplace
Managers and team leaders can also teach their staff new things informally and formally. HR can create an environment wherein top-level executives interested in mentoring, and those interested in being mentored can connect with each other easily.
However, it is important to provide guidelines for the mentoring relationship so that the employees and the company know what to expect from this program.
Failing to provide workers further training and learning opportunities throughout their tenure can lead to low employee productivity and motivation. This, in turn, can lead to high turnover rates and the loss of top talent. An organization that fosters a culture of continuous learning can help prevent these problems from occurring.
The following two tabs change content below.
Dave Newgass is the owner and Managing Director of
Wise Global Training Ltd.
. Born and raised in a small California coastal fishing town but now living in the United Kingdom, Dave's goal is to ensure that clients are not only happy with the IOSH and NEBOSH online courses they purchase from Wise Global Training Ltd., but are also happy with the total experience as a whole.
Latest posts by Dave Newgass (see all)
Donate To Help Others
Donate to Doctors Without Borders
Check This Offer Out