Don't Kill Competition, Learn From It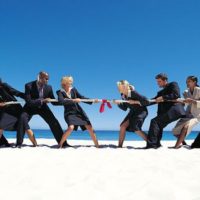 With the exponential rise in human population, the level of competition is increasing rapidly. It is very natural to have a tough competition when few spots are up for grabs, and there are excessively more people wanting to have them. But competition is not just limited to exams; it has percolated in every stratum of life. Everyone has started comparing himself with someone else's accomplishments. It has become so intense that people have started comparing their performances with their friends, relatives, and even family members. It is this constant pressure of competition that is driving people to a newer level of craziness where they are not afraid of doing cheap things to kill their so-called rivals.
Killing Your Competition Is Not A Way Out

Imaginary Expectations - It is very humanly that we do not like to have competitions in personal or professional life. We want to have a carefree life where there is no peer pressure, no expectations and no pushing the limits acts. But that is an ideal lifestyle which is never possible, and it is these wrong imaginary scenarios that corrupt our thought process. We can never accept competition the way it is and try everything within our means to kill it permanently. Again, there is a flaw in such an approach as you can kill one rival by some means, but another person is also ready to strike you. If you look at reality, each one is just trying to better than others, which is normal. So a change in our own Perceptions can help.
Vicious Circle – Competition is where there are a constant mental fight and improved physical performance at the expense of hard work. A competition can never be killed permanently. At times, you cannot even kill it temporarily because your competitors are above your extreme level. Once you realize that and still try to find a way out, you are just letting yourself fall into a vicious circle, and you could easily kill your precious time trying to figure out a way that never exists. Awareness, is the key here. Being aware that instead of getting stuck in the vicious circle, I need to outgrow it will transform.
Comparison Kills – A big part of contesting is the comparison. Comparison can be good as long as you take it in the right way. But most of the times when someone cannot beat someone else, it leads to jealousy, mental pressure, depression, and damage to physical health. It gets so much on their nerves that it leads to complete mental breakdown.  So changing the approach can be the key here. It's a matter of choice!
The Best Approach Of Face Competition
Accepting The Truth – The first thing you need to do is to accept things the way they are. We generally do not accept natural events and try to face away from the reality of life. Competition is real, and it is going to happen whether you like it or not. Do not have any unrealistic expectations of an ideal world. Accept the fact that there is going to be an intense contest and instead of trying to kill it forever, analyze and learn from it.
Analyze And Learning – Learning from a competition is the best thing you can ever do. You can distract your chattering mind asking you to kill the competition by any means. You need to analyze the competition, learning new stuff from it and do your part. Once you understand the competition better and do all your works rigorously, outshining your rivals could be a natural outcome. Learn about your competitors, why the competition is arising, steps you can implement to be at your best and most importantly, how you can improve yourself to fight similar situations in future.
Looking At The Positives – If you analyze correctly, you will see that competition is good. Without competition, you can never push yourself to the limits and extract the best performance out of you. With it, you would have been complacent. In professional life, it helps to growth exponentially and acquire new experiences and skills that help one to scale new heights.
Define Your Own Path – Never compare yourself with others in terms of accomplishments. Compare yourself with others in terms of performance. It is their performance and hard work that made them accomplish something. Once you start focusing on your performance, the comparison goes out of the window.
Start learning from competitions, implements the changes and leave the rest to take place naturally. Once you stop focusing on kill your rivals and do your own thing, great things are bound to happen.
Remember, without a good competitor how would we ever get to know what are we lacking in? So, a competitor, better than us is also a reflection of what is possible. With this attitude we only grow in an environment of competition.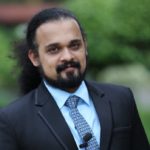 The following two tabs change content below.
Tresha D. Moreland, MBA, MS, FACHE, SPHR, SSBBP, founder of HR C-Suite, is an HR thought leader in Human Resource Strategic Management. She has held key human resource leadership roles for over 20 years in multiple industries most recently a senior vice president in the healthcare industry. Tresha is the founder and publisher of HR C-Suite (www.hrcsuite.com). HR C-Suite is a game changer results-based HR strategy website. It is a first-of-it's-kind site that organizes HR strategy based on desired business result. She has developed a business philosophy of integrating human resources with business strategy, thus creating a hybrid HR leadership approach. This approach enables the leveraging human resources to achieve business results.
Latest posts by Tresha Moreland (see all)
Donate To Help Others
Donate to Doctors Without Borders
Check This Offer Out