Competent Management: How to Be a Better Business Leader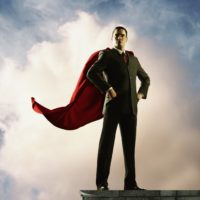 The business environment is always changing. The moment you've got your business strategy in place, some new product or innovation appears to force you to adapt again. It's the same across every industry. Trends and technology have even less stability in the internet age. In order to thrive and grow, you have to master some essential management skills.
Streamline Operations
Streamlining operations means eliminating waste, including delays, time frames, materials, and mistakes. Make the necessary changes to personnel and organization of processes so that work flows from one point to another without needless steps, having to cover the same ground, or be handled by the same people. This includes administrative, logistics, and manufacturing functions.
Control Expenditures
With fierce competition in most industries, lowering costs without threatening profit margins can be tricky. Buying from the cheapest vendors or cutting back to minimal staff isn't the right answer if productivity or quality suffer. That will only lose you customers. You have to have the ability to increase or cut back as needed without affecting your value to your customers.
Manage Inventory
It's important to track and measure incoming and outgoing goods so that you can establish safe stock levels to meet anticipated demand. Tools like inventory ordering and bar code scanners can make this easier. You'll also get your best value by maximizing your warehouse space vertically as well as horizontally with racks or platforms. Organize your goods in a way that best feeds your processes, whether it's by demand or by category.
Keep Employees Engaged
Keeping your employees satisfied can be critical to getting the best performance from them. Unhappy employees will do less, reduce morale, and make more mistakes. Keep them engaged by expressing praise, gratitude, and incentives or promotions where earned. Make the effort to know them personally, and have a little fun with them here and there. The better your relationships, the more loyalty you'll gain.
Make Informed Decisions
By 2015, the number of internet users grew to 3.5 million, almost half the world's population. Their activity is being captured at an increasing rate. Big data and analytic tools help you make forecasts and spot trends. Learning to leverage this will be an important factor in your career.
Business administrators have to build transparency and flexibility into their team and processes. Otherwise, you won't be able to understand what's happening or how to react to it. Continuing your own learning could be the best thing you can do to ensure that you are always running at max capacity.
The following two tabs change content below.
Kara Masterson is a freelance writer from West Jordan, Utah. She graduated from the University of Utah and enjoys writing and spending time with her dog, Max. Kara recommends looking into advanced degrees like an
online mha
to help you maximize your leadership skills.
Latest posts by Kara Masterson (see all)
Donate To Help Others
Donate to Doctors Without Borders
Check This Offer Out