Defining Your Company Culture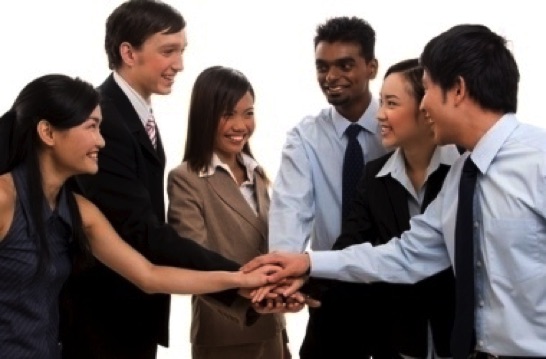 When it comes to HR, the word culture is often spoken of. Whether you're a small business or a large corporation, culture is part of what makes a workplace successful. Your culture reflects who you are as an organization, from your core values, to how you share and promote these with your employees. It includes the practices and beliefs from top to bottom, that is, from each person that makes up your organization. It starts with your hiring practices and develops from how you enable your people to work, make decisions, and celebrate your wins.
What defines a good company culture? It's the people and the things that make them motivated to come to work every day. It's about loving every day of the work you do. It's about taking care of the people who take care of your business.
What defines your company culture?
Your company's culture describes the personality of your business. It's important to cultivate a work environment that showcases the unique values, behaviours, and practices that define who you are as a company.
If you could describe your company culture in three words, what would they be? Think about these words when defining and continuously building your company's culture:
Challenging
Professional
Educational
Flexible
Collaborative
Friendly
Respectful
Ambitious
Progressive
Innovative
Open
Passionate
Rewarding
Fun
Growth
As a business owner, having a strong company culture is important to drive growth, performance and valuation. Your company culture is what motivates people to become engaged by promoting a collaborative mentality, encouraging productivity, and supporting high morale.
This is all part of the foundations of success and the steps to building a high-performance culture. It's about considering what and how you will get to a company reputation that you're proud of. Of course, the specific details that define your business as one that has a high-performance culture, is unique to your company. It's based on the parameters that you define, such as, the three words to describe your company, that you value most.
How can you create the right workplace culture?
Having the right company culture means something different to every business. What makes your company distinct from others? Do you have unique characteristics? How would you describe your company's personality? Do you have a focused strategy to get there?
Remember, creating the right workplace culture takes time. It's about speaking to and acting on those distinctions that define your company, and encouraging your employees to support your vision. You can start with several key elements:
Hire for diverse talent
Always communicate and establish trust
Establish a culture of education
Create opportunity to grow and take ownership
Embrace change and be open to new ideas
Share success and celebrate all the wins
HR Tips: Start a culture club
No matter the size of your business, having a dedicated HR team is important to establishing a solid company culture. If you don't have the resources to hire an HR department, start by asking for volunteers for a culture club or social committee. It's always a great approach to involve your employees to make sure they feel part of the big decisions that are being made. After all, they are the ones that will be affected by the choices you make and part of how your culture is defined.
The following two tabs change content below.

Vanessa To is a Marketing and Communications Specialist with a passion for covering news, trends and matters on HR and employment law. She has been working with the Canadian Peninsula team which is a business that is an
employer resource
for HR and employment law supporting over 50,000 small - to medium-sized businesses worldwide. She's dedicated to helping small businesses benefit from the same expertise that bigger organizations have in place by sharing the company's knowledge and advice on hot topics.

Latest posts by Vanessa To (see all)
Donate To Help Others
Donate to Doctors Without Borders
Check This Offer Out