How HR Influences a Healthy Company Culture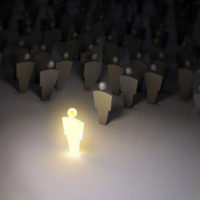 Every company develops a culture over time. In some organizations that's allowed to happen naturally, without any attempts to influence it. While this may work out well in some cases, it's not a risk worth taking. Instead, it is incumbent upon company leadership to take the lead, define the culture they want, and make sure that is what they get. Human Resources play an important role in this.
HR Is Skilled At Encouraging Employees to Give Feedback in Safe Ways
Employees certainly talk amongst themselves about their frustrations, and what makes them happy. They may even share with immediate supervisors. However, the best way to gain an understanding of employee happiness and engagement is to provide employees a means to give feedback that doesn't make them feel at risk.
Obviously, you can and should provide means for employees to weigh in anonymously. This can be done through surveys quite easily. On the other hand, in a healthy culture employees will feel safe speaking up. Here are some things HR can do to promote this:
Schedule brown bag sessions where a sampling of employees from across the organization can eat lunch with a member of upper management, and discuss issues, concerns, or positives.
Ask for employee feedback on pending policy changes.
Reconsider policies that act as roadblocks to communication.
Use exit interviews. People are often the most forthcoming and transparent when they are leaving an organization.
HR Can Pass on Relevant Insights to Supervisors And Management
Feedback is only useful when something valuable comes of it. When employee feedback indicates that the culture employees are experiencing aren't what management intends, practical action has to be taken to change that.
Likewise, when things are going well changes can be made to expand on what is going right. Just like they are best suited to collect feedback, HR is also best suited to present that information to managers and supervisors at all levels in a way that they can understand, and act on. 
Strategically Recruit And Hire Talent That Will Contribute to The Desired Culture
Employees aren't just impacted by company culture; they play a large part in creating it. When HR ignores the culture factor in hiring and recruiting, jobs end up going to people who simply aren't a good fit. That's a negative for the organization, and likely a source of misery for the person hired as well. Here are a few tips to ensure that the most fitting talent is sought and that a healthy, innovative culture is maintained:
Encourage employee referrals. They know best who will fit in.
Discuss company culture in job listings and early in the interview process.
Encourage hiring managers to ask questions about the work environment interviewees are seeking.
Get feedback from team members as well as supervisors before making hiring decisions.
Wrapping It Up: Taking The Lead
In any organization, it is upper management that is responsible for creating and maintaining a healthy culture. HR is the unit within that organization with the talent and a resource to ensure that not only is management able to effectively create that culture. Because of this HR professionals should see their role as being organizational culture facilitators.
The following two tabs change content below.
Luisa Brenton is an educational writer at
topwritersreview.com
. Having graduated from Chicago's Public Research University she started career in advertising and brand developing where worked for over 4 years. Her mission is to help people in finding their own way to a balanced lifestyle and cope with everyday assignments with success.
Latest posts by Luisa Brenton (see all)
Donate To Help Others
Donate to Doctors Without Borders
Check This Offer Out