Chatbots Are Bringing Back Happy Hour For HR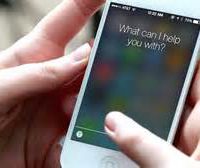 Technology is driving almost every aspect of our lives. 'Siri' has to be the finest example of this phenomenon. Yes, the famous intelligent personal assistant that has become a part of our lives. Be it checking the weather to dialing up someone from your phonebook or helping you find the nearest pizza outlet, Siri does it all! The technology used in Siri is a chatbot, an intelligent computer program that simulates conversations with humans over the Internet.
Now what if I state that chatbots are on the verge of becoming the next big thing in businesses taking over diverse business functions and departments. Yes, brace yourselves to witness chatbots that will be driving future HR departments. Sounds interesting, isn't it?
With most support operations of HR such as attendance, payroll etc. being automated, technology in fact is transforming HR into a more strategic embody than being a mere support entity only. Taking it ahead, chatbots are deemed to make the entire experience user-friendly and personalized empowering HR like never before.
How Chatbots would bring back happy hour for HR?
Most of the questions that we put forth to HR could soon be answered by a chatbot. This novel concept has been a buzzword since quite some time. Yes, chatbots would be performing mundane HR tasks and this may include circulating company/HR policy to new hires, amassing employee feedbacks through pulse surveys and fetching employee data like contact details or sending out training materials for new hires. Employees get quick access to information on benefits, leave, policies, etc. and can also get prompt answers for their queries. On the other hand, increasing use of machine learning, deep learning and AI would make chatbots more interactive and intelligent in future.
Employees would send their messages to chatbots just as they would to other humans. The bots on the other hand with the help of natural language process technique and machine learning would then interpret these messages and revert accordingly.
HR department to get less human!
Talking about globalization, robots are deemed to trigger a massive disruption. In fact, tech evangelists are of the opinion that robots will be replacing a huge number of low-wage employees such as factory labors. As artificial intelligence (AI) continues to advance and becomes a norm, robots might outdo humans in roles that call for minimal manual efforts.
Is this a sign that future HR generation would comprise of bots only? Perhaps not, because chatbots are here to save time and efforts for HR to help them focus on other critical tasks that call for higher degree of human intelligence and intervention. Long story short, the HR will get more time at hand, as chatbots would be automating the various cumbersome admin tasks for them. For example, a chatbot could easily help an employee locate the required documents or send out notifications to employees on upcoming company events, holidays, etc.
Takeaway
Most oft, HR folks end up spending a significant amount of time and efforts in overseeing routine admin tasks thus, isolating them from being an integral part of boardroom when it comes to making strategic business decisions.
So for now, chatbots seem to take all those mundane admin tasks off the HR's shoulders. Nevertheless, the day when a candidate will face a chatbot for performance review or job interview remains a distant dream!
The following two tabs change content below.
Tresha D. Moreland, MBA, MS, FACHE, SPHR, SSBBP, founder of HR C-Suite, is an HR thought leader in Human Resource Strategic Management. She has held key human resource leadership roles for over 20 years in multiple industries most recently a senior vice president in the healthcare industry. Tresha is the founder and publisher of HR C-Suite (www.hrcsuite.com). HR C-Suite is a game changer results-based HR strategy website. It is a first-of-it's-kind site that organizes HR strategy based on desired business result. She has developed a business philosophy of integrating human resources with business strategy, thus creating a hybrid HR leadership approach. This approach enables the leveraging human resources to achieve business results.
Latest posts by Tresha Moreland (see all)
Donate To Help Others
Donate to Doctors Without Borders
Check This Offer Out